You can start the connection process for the SMS for HubSpot app from a couple of different locations:
In this article, we'll look at entering the process from the marketplace listing in HubSpot.
---
Start by visiting the HubSpot App marketplace and searching for "SMS for HubSpot", then select the SMS for HubSpot app from the list:
Next, click on Install App in the top right:
You'll be given the option to either create a new MessageMedia free trial account, or connect an existing account: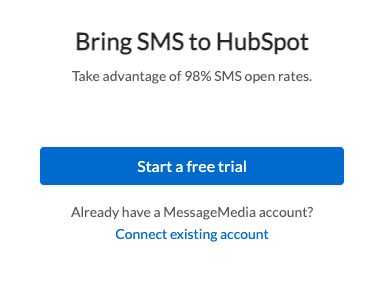 For this article, we'll follow the free trial option.
Once you've clicked on the button to start a free trial, you'll be prompted to enter your contact information into the resulting form: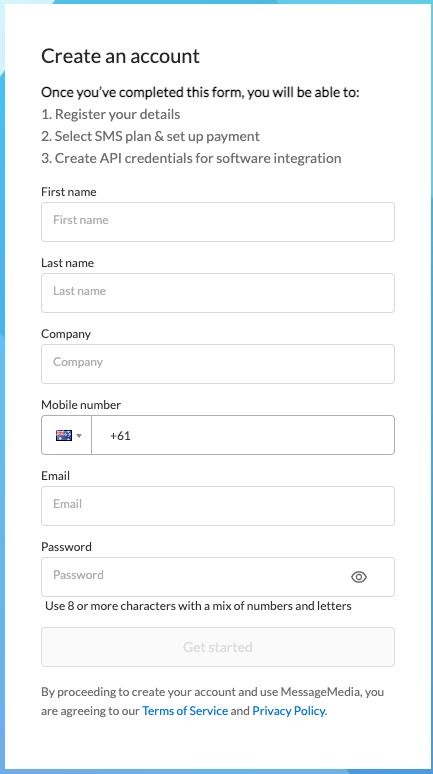 Note that when you create a new trial account, you'll be given a balance of 25 free credits to help get you started.
Follow the prompts to verify your mobile number.
Once you've done that, you should be asked to select the account you want to connect to HubSpot (if this is your first account with MessageMedia, you'll just have the one account to choose):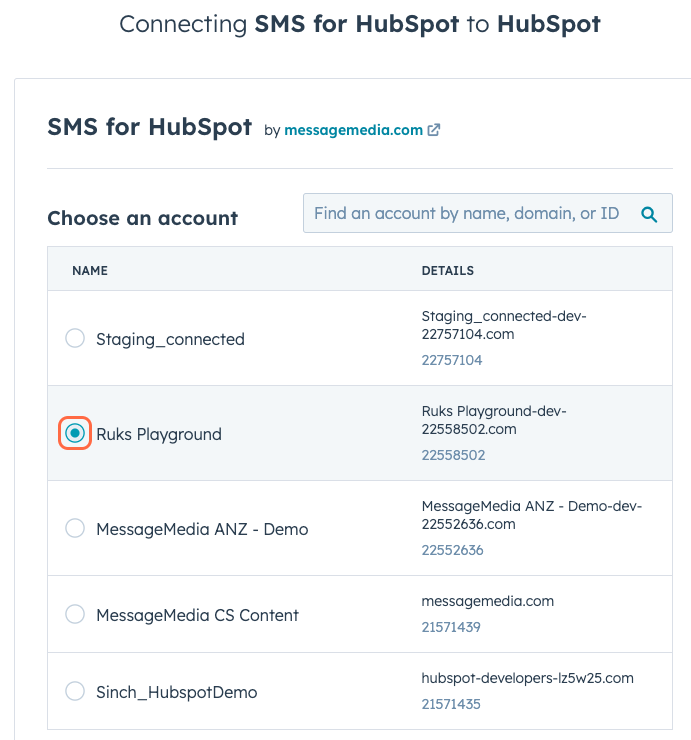 Click "Choose account" and you'll be directed to the integrations page in the MessageMedia hub, where the Hubspot integration should appear as connected.
You are now ready to start adding SMS to your HubSpot workflows. Read this article to learn more.