Creating a MessageMedia account is simple – register via our Act Today partner sign-up page and follow the simple steps below. Please reach out to us at sales@messagemedia.com.au if you run into any difficulties.
---
Register
1. Click on your region below to take you to the correct partner sign-up page:
2. On the partner sign-up page, fill out the form on the right and create a password, then click Get Started.
3. Next you'll be sent a verification code to your mobile, enter this into the Hub to progress.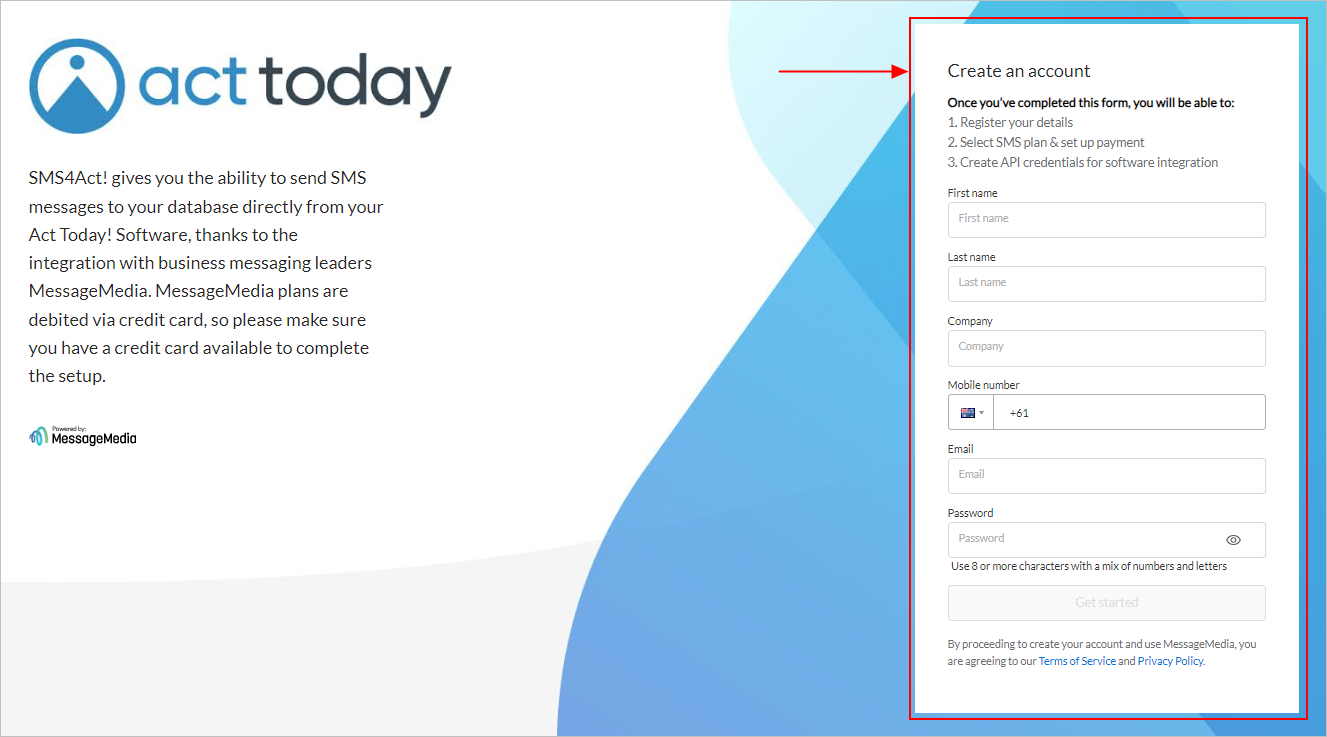 ---
Plan Selection
Once your account has been created and verified, you'll land in the Hub on the plan selection page.
4. Select the plan which best suits your expected messaging volumes.
5. Enter the required details at the Plan Selection / Check Out and click Activate.
Note - the currency will automatically adjust depending on the mobile number you entered during registration (AUD is shown in the example below).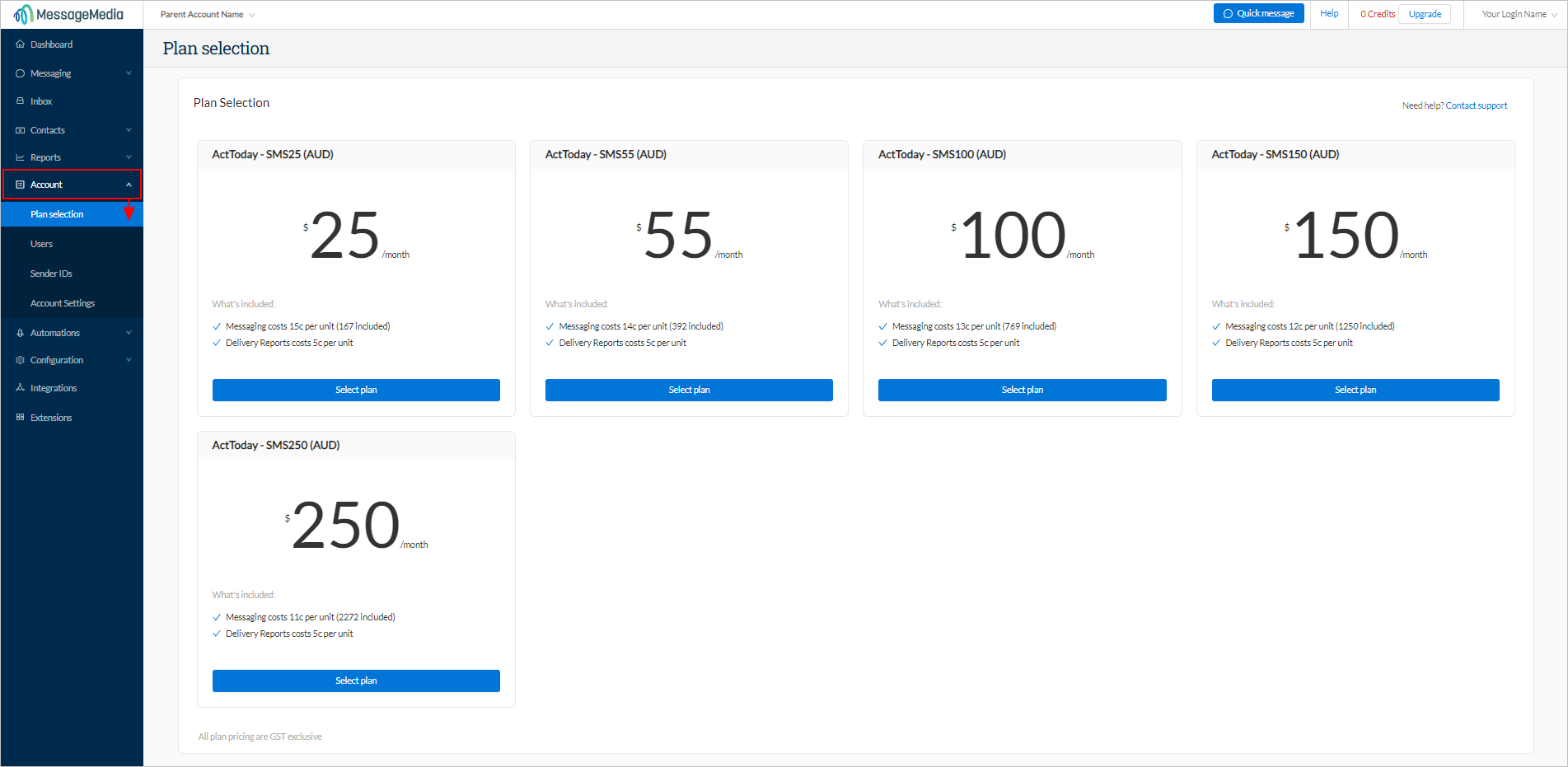 ---
Creating API Credentials
Now you'll need to create HMAC Authentication API credentials to connect the MessageMedia service to your existing software.
6. Go to Settings and API settings, then under the API tab, scroll to the section labelled HMAC Authentication where you should click on Create New Key: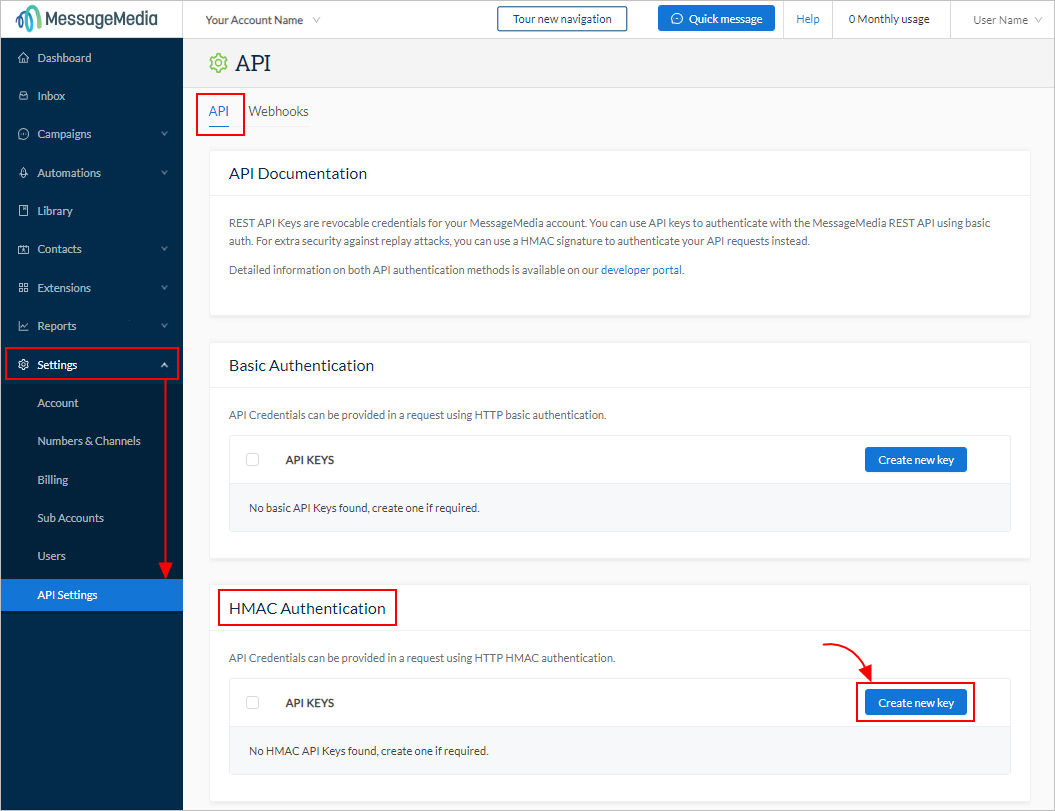 7. In the resulting modal, provide a descriptive name and click Create Key.
8. Once your API Credentials have been created, you'll see a confirmation.
9. Copy the credentials to the clipboard then click Ok:

Important - This is the only time you'll be shown your API Key & Secret, so if you're not completing the setup now, make sure that you save them somewhere safe otherwise you'll have to create a new key/secret pair.
---
Configure SMS within Act!
Now that you have your API username and password, you can configure SMS within Act!
10. Select Tools > SMS4Act! > Preferences.
11. On the Account Settings tab, enter your MessageMedia Username and Password.
12. Click Check My Account and you will receive a confirmation. An error message indicates your username or password may be incorrect.
13. Click the Activate button in the bottom left-hand corner and then OK.