The default sender ID is the identifier from which your messages will be sent. This can be either a random shared number, a specific dedicated number, or business name.
You'll need to have previously purchased a dedicated number, or had an Alpha Tag approved for your account prior to changing the Default Sender ID from the "Random Shared Number" to one of these options.
To update the default sender ID:
Go to Settings and then Numbers and Channels, and then click on the Settings tab.
Scroll down to Default Sender ID and click on the pen icon: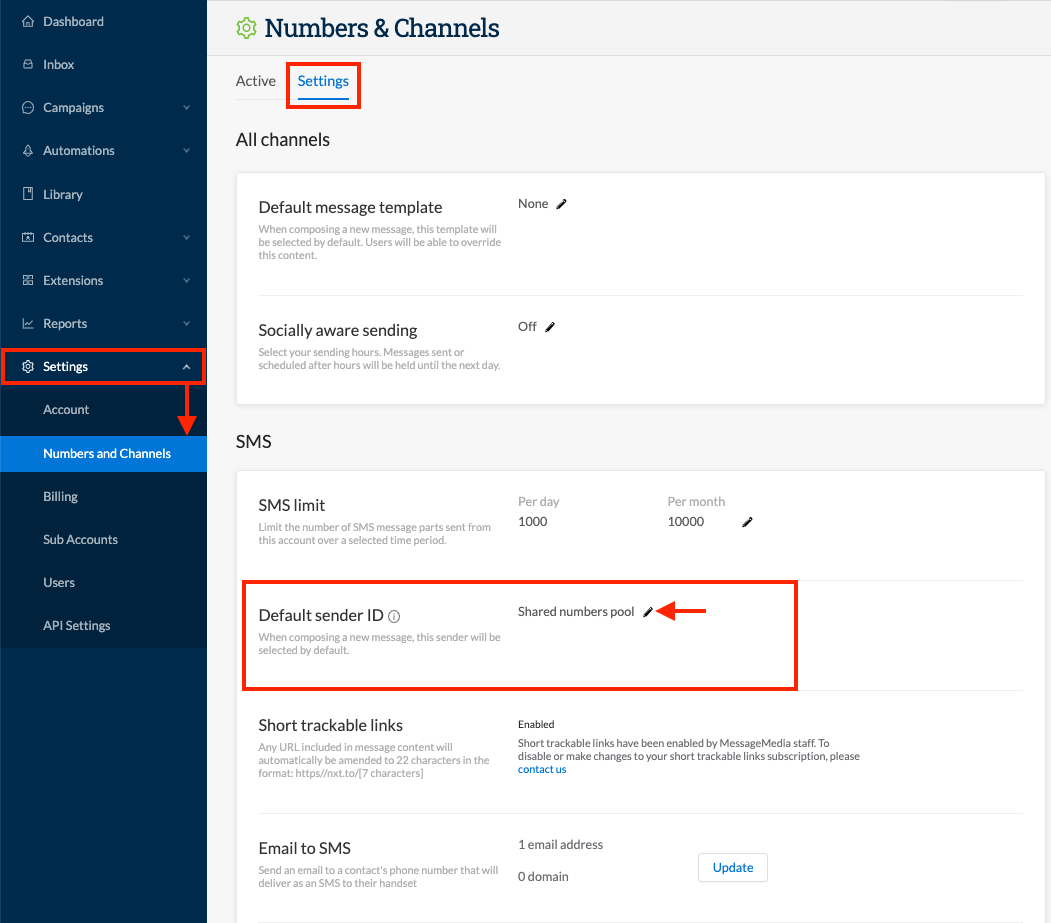 Select the preferred option from the drop-down list and click Save:
If selecting the "Add your own number" option, you'll be required to validate your phone number by means of an authentication code. This will be sent to you once you have entered your number in the prompt:
Once you receive the code, enter it into the Verification code field and click Verify.
Once you've set your default sender ID, unless you manually change it at the start of the new message creation process, all your messages will be sent from this Sender ID. You can repeat this process to change the default Sender ID at any time.