You can start the connection process for the Sinch MessageMedia app for Shopify from a couple of different locations: 
In this article, we'll look at entering the process from the marketplace listing in Shopify.
Start by visiting the Shopify App Marketplace and searching for "Sinch MessageMedia SMS", then select the Sinch MessageMedia SMS app from the list: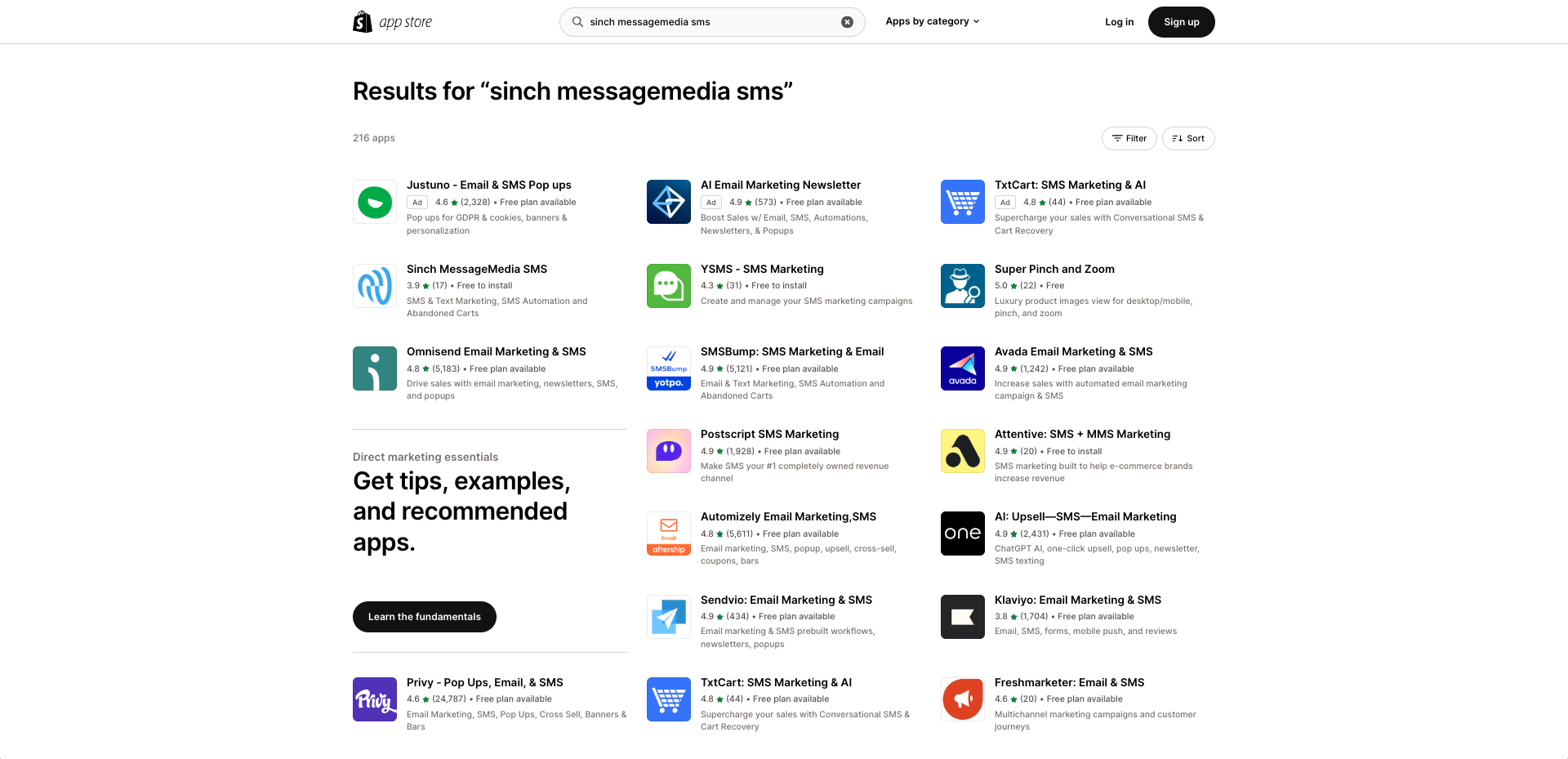 Next, click on the Install call to action: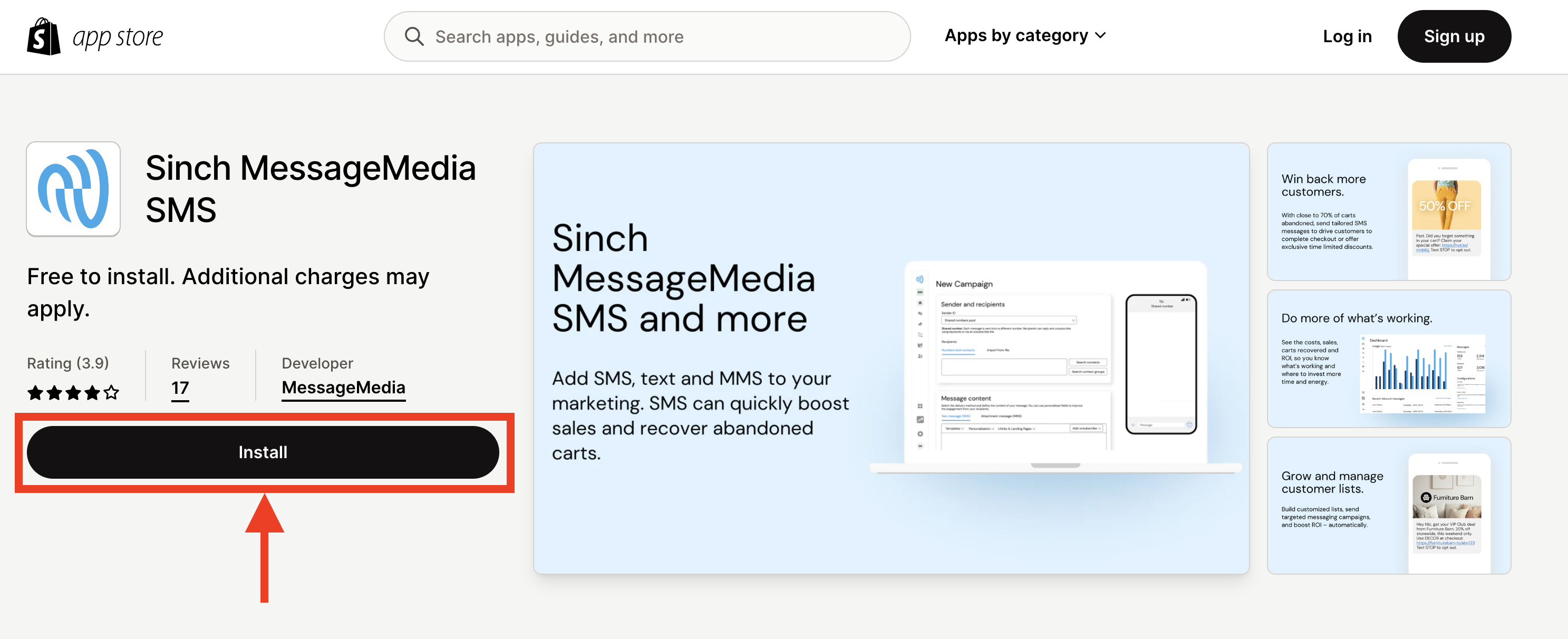 You'll be given the option to either create a new MessageMedia free trial account, or connect an existing account. For this article we'll follow the free trial option. 
Once you've clicked on the button to start a free trial, you'll be prompted to enter your contact information into the resulting form: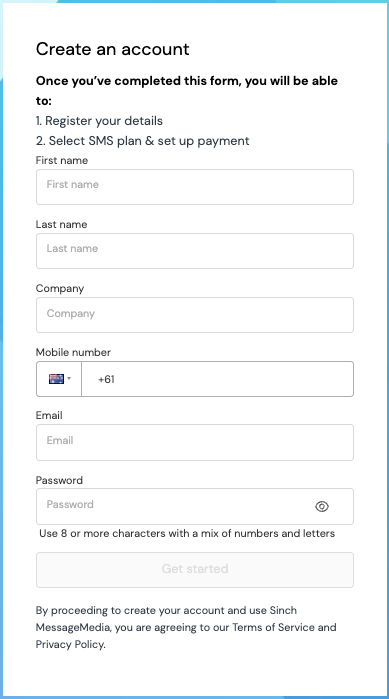 Note that when you create a new trial account, you'll be given a balance of 25 free credits to help get you started.
Follow the prompts to verify your mobile number.
Once you've done that, you will land on a modal in the Sinch MessageMedia portal, prompting you to connect. 
You can connect in three simple steps:
Choose which SMS Consent method is right for you.
 Insert your original Shopify store domain in the mystore.myshopify.com format - remembering to exclude 'https://' and any other formatting from the URL.
Keep Sync my contacts from Shopify to Sinch MessageMedia to ensure the best integrated experience.
Finally, click Connect!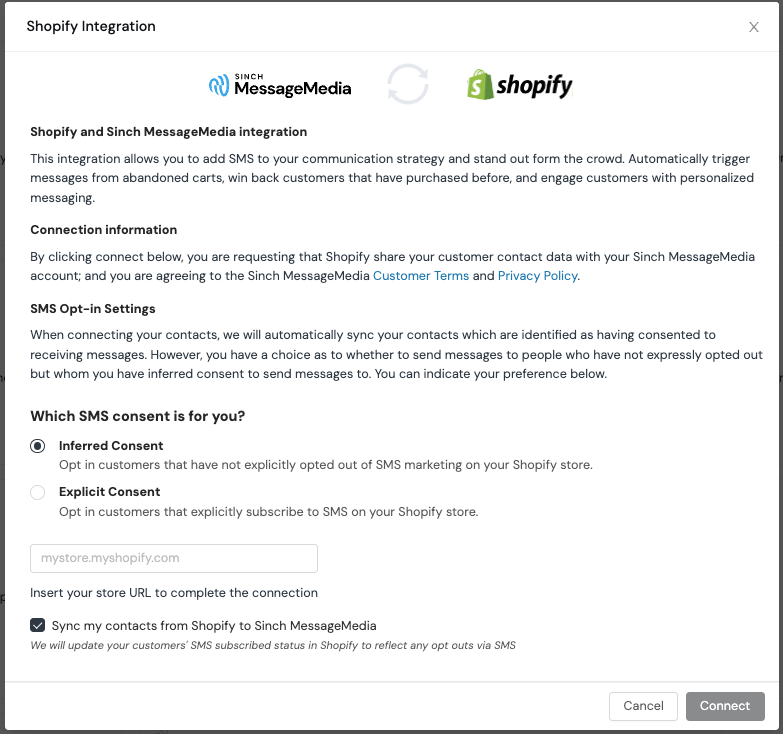 Congratulations! You are now ready to start adding SMS to your Shopify experience!