Please

only

complete the form on this page if you're

unable

to complete it in the Hub.
The easiest way to fill out the form is via the link in the Hub where we've already filled out some of the important parts for you.
To get started, head to the Hub and review your list of TFNs that need to be verified. If you have an unverified TFN, there will be an alert next to the number in the Number Status column. To fill out the form, just click on the Verify my TFN button on the right and follow the prompts: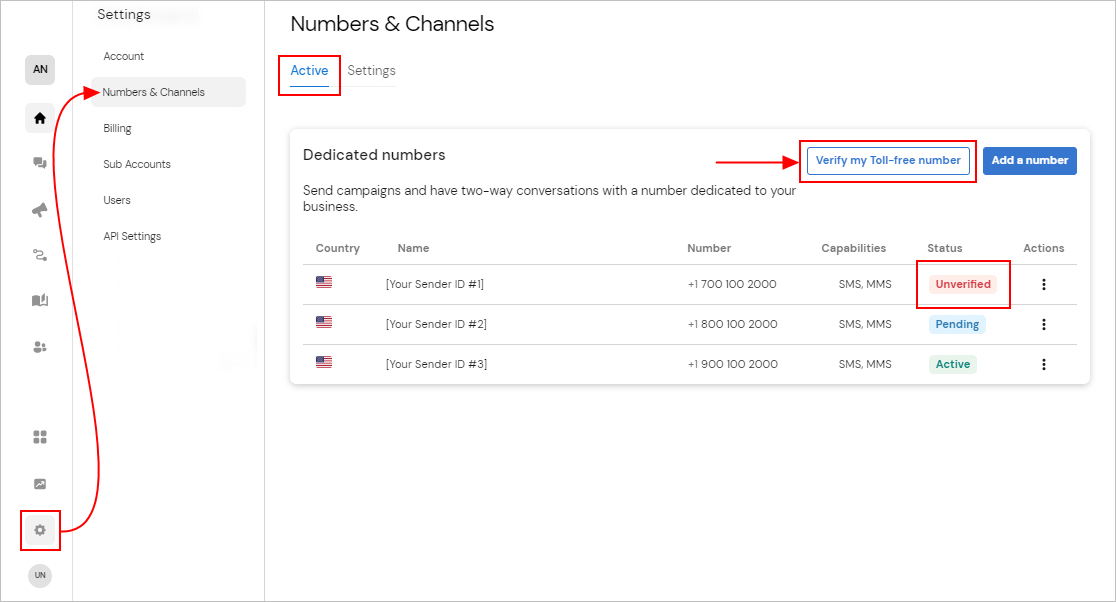 Once the form is submitted correctly, you'll receive a confirmation email.
---
If you're unable to complete the form in the Hub, click here and you can continue on this page.
TFN Verification Application Form