Similar to sharing contacts, you can share templates between a parent account and sub-accounts. Because a template is managed from the account where it was created, a shared template will be read-only for any accounts it's shared with.
---
1. To share a Template with one or more sub-accounts, go to the menu and click on the

icon and locate the template you want to share.
2. Click the ellipses next to the associated template and select Manage sharing from the menu: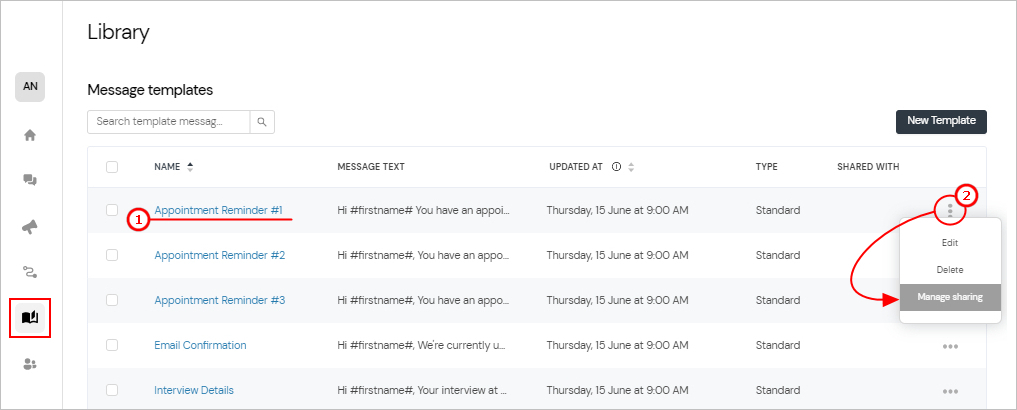 3. Then just click in the account field and select the account(s) you want to share your template with.
4. Now click the Share button to save your selection:
In the sub-account, shared templates are denoted by the shared icon:
Note - shared templates don't have the ellipsis (three dots) menu because they're managed by the origin account and be edited by the sub-account.