You're actively handling a ticket, and your customer prefers to communicate via SMS. The ticket involves multiple stakeholders, including your manager. All stakeholders are seeking visibility into the communication process and this requires tracking all you communications inside the ticket record. 
The Sinch MessageMedia HubSpot ticket integration will not only allow you to send messages from a ticket but will also record all the messages on the ticket record, providing you with full 360-degree visibility.
---
1. Start by going to Service, and then Tickets:

2. Select the ticket you wish to work on:

3. In the menu on the right-hand side under the SMS heading, click on Actions for the SMS for HubSpot by MessageMedia item.
4. In the resulting drop-down menu, select the contact you want to send an SMS to:

5. Create your message, and hit Send Now: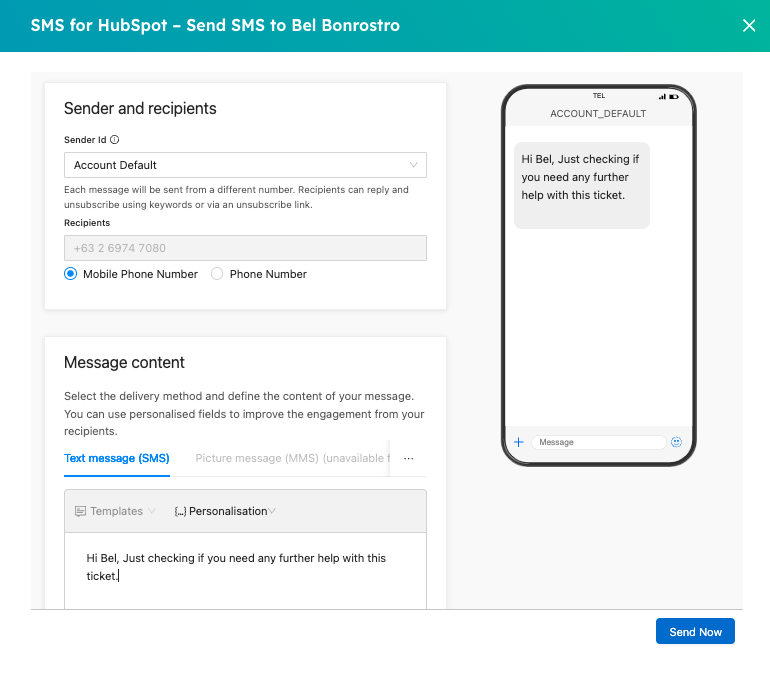 6. All done. You'll be able to see all the SMS messages you've sent to associated contacts in the ticket Activities tab.