The Shopify - Sinch MessageMedia integration includes reporting on SMS campaign success. Outbound reporting on campaigns can be a valuable tool for your business as it provides information such as message delivery, opt-out metrics, return on investment, as well as click-through rates on any links you include in your message content. This data can help you adjust future campaigns so you get the most value for your business.
To view a list of campaigns, go to Campaigns and then Campaign Reports.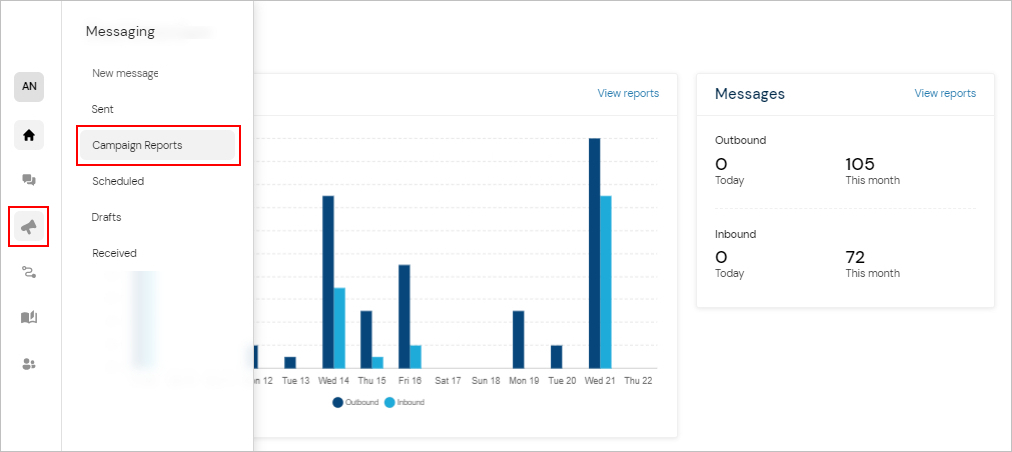 When you connect to the Shopify integration, each campaign that is sent to a Shopify synced contact, or has content with a Shopify synced discount/coupon code or a Shopify store link will display the following details:

Revenue: The influenced dollar value of revenue you have generated within 72 hours of sending the campaign.
ROI: ROI is calculated by dividing the value of sales made (by recipients of the campaign within 72 hours of sending it) by the campaign by the cost of messages sent, multiplied by 100: sales $ / sent cost $ * 100 = ROI%
Conversion rate: Percent of recipients that purchased within 72 hours of receiving the campaign
SMS sent: The number of SMS units sent out in your campaign
Cost: The cost per SMS unit multiplied by the number of SMS units you have sent in your campaign
For more information on other areas of reporting, take a look at our Reporting help section.