This is how you can retarget customers using the Shopify Segments and Tags we sync across as Contact Groups in the Sinch MessageMedia Hub.
---
1. In the menu, click on the

  icon, then select New Campaign.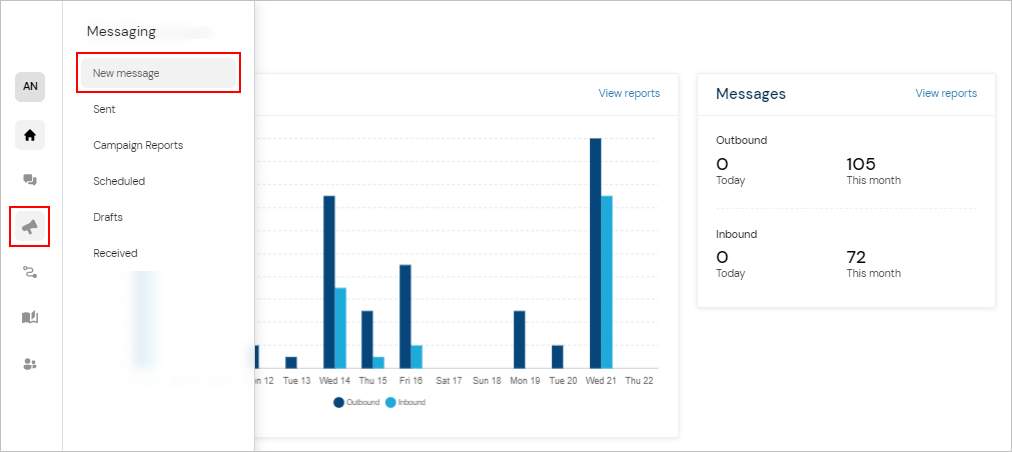 2. Next, if you have a specific sender ID you want to use, select it from the Sender ID dropdown: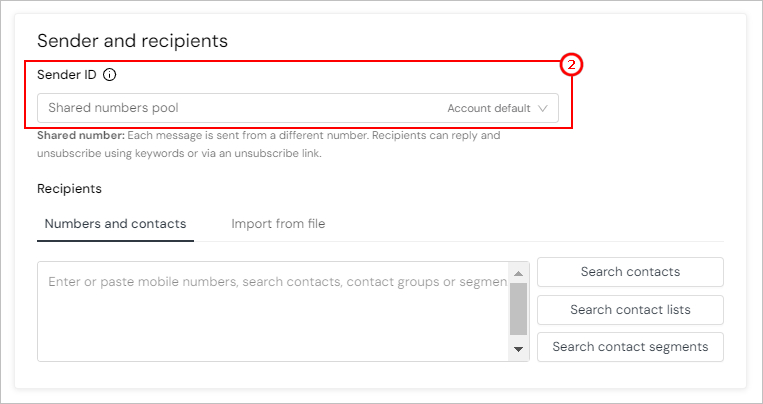 3. Add recipients by selecting Search contact groups, this is where we've synced all of your Shopify segments and tags.



We recommend selecting a group that you can target with a specialized offering, like a segment that has purchased a specific product x days ago: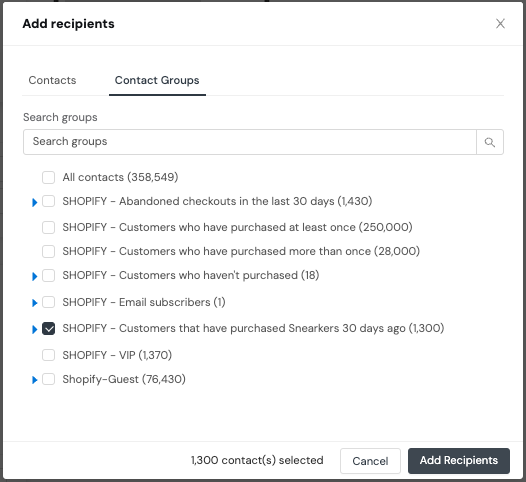 4. Click Add Recipients.

5. Now you can compose your message in the Message Content field. You'll see that as you type, the message preview on the right will update in real-time.
Try adding a coupon code - we pull these from the Discounts section in your Shopify store.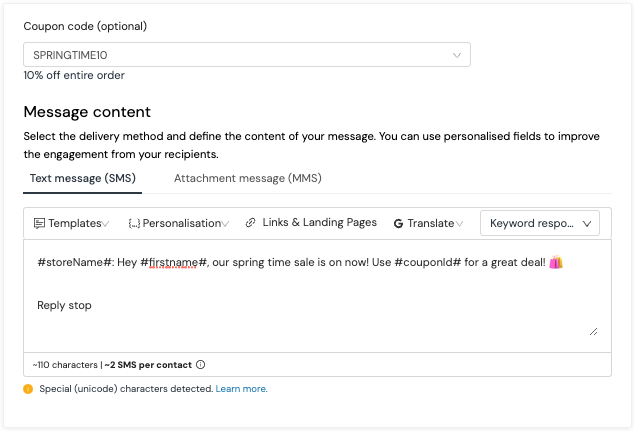 6. When you're happy with your message, click the Send now button in the bottom right corner.
Congratulations, you just sent your first winback campaign!