When you've got a ton of contacts and just need to reach a few, segments are here to help. Send targeted messaging to just the right group.
Ever wanted to send a text message to people in a particular area? Or perhaps who opted in to last week, or whose name is Jim?
With segments, you can filter for these contacts and send targeted text messages. Use them to make your text message marketing even smarter by targeting specific groups of contacts and sending them campaigns tailored to their interests or demographics.
What Are Segments?
A segment is a group of contacts who have something in common with each other. You can create segments based on the info you've collected using or using info that you've imported to your list.
Set Up Your First Segment
1. Click Contacts on the left-hand panel of your dashboard.
2. Click on the Segments tab and then New segment.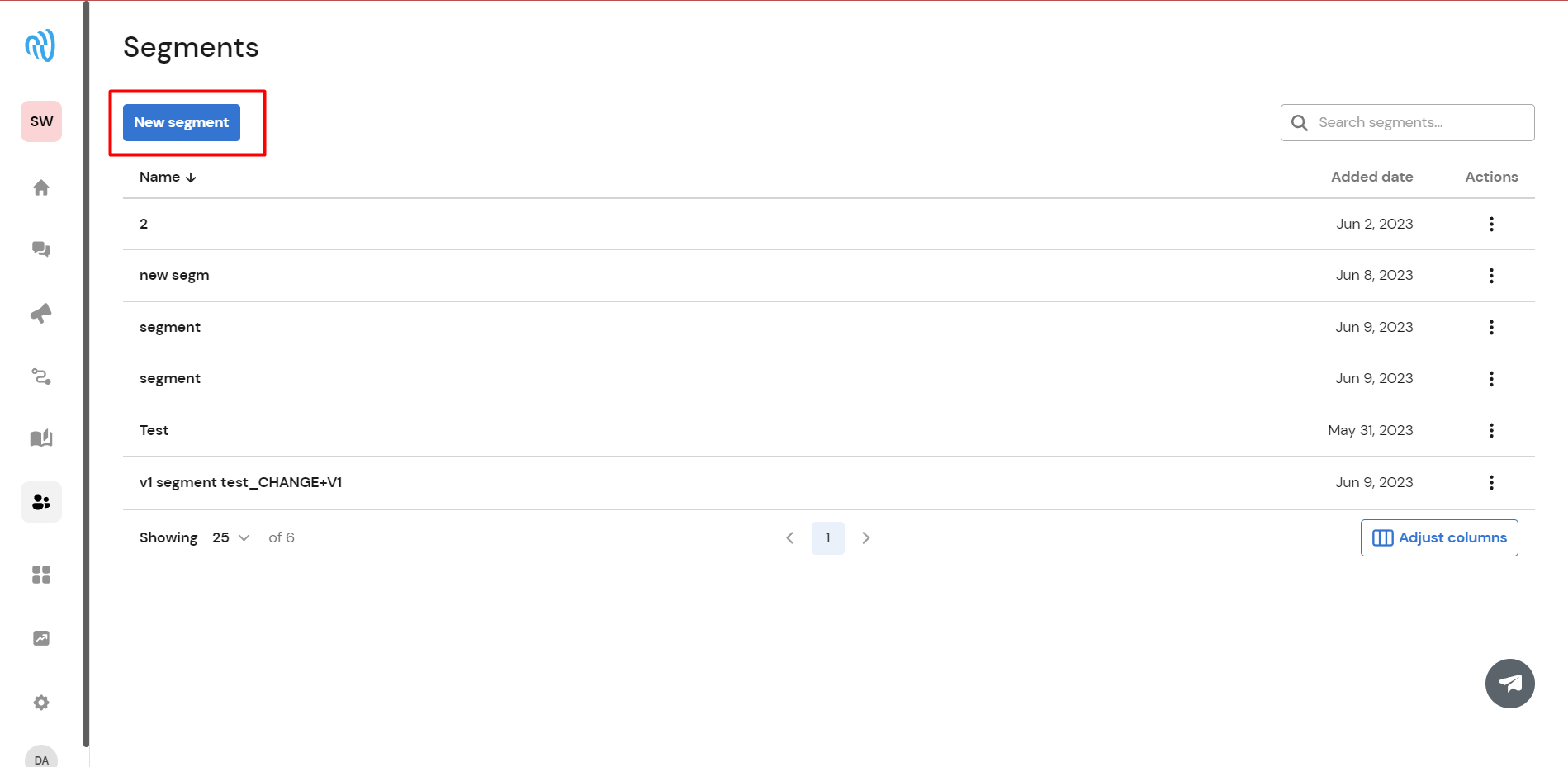 3. Next, select a Segment Category and click Select Criteria.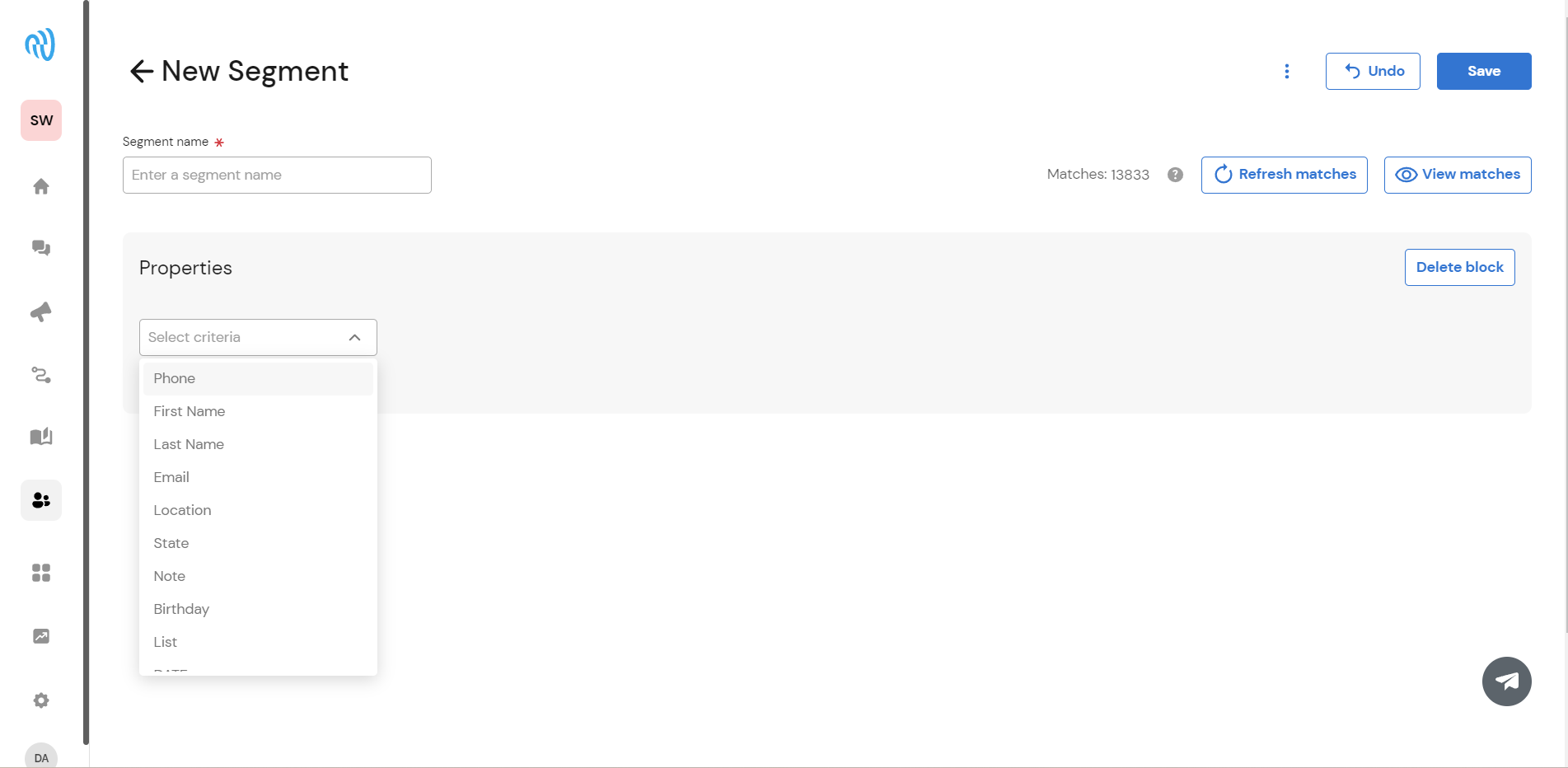 4. Choose how you want to segment your list. In this example, we'll use custom fields.
Let's say we want to send a message to just our subscribers who have a French bulldog.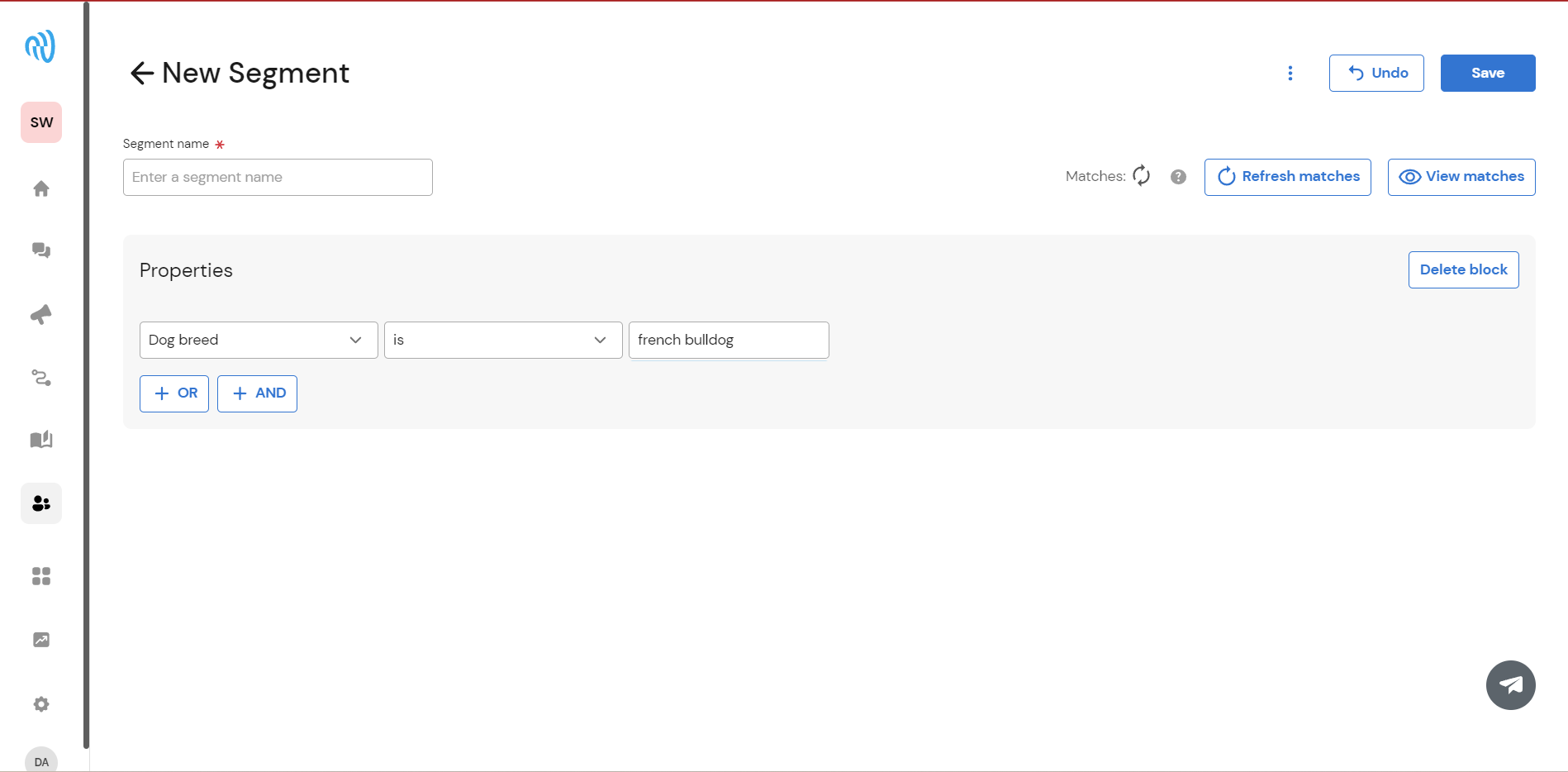 5. You can add one or multiple pieces of criteria that you want people to match to. Once you're happy with your criteria, click Save. You can also preview matches by clicking on View Matches.

Using Segments in Campaigns
Now you can use these segments in your campaigns to further personalize your outreach. You'll be able to select segments as recipients just like you would with lists, and then continue through the campaign creation process. Just look for this tab: