If you want to see at a glance all your messages from a previous SMS campaign that failed to get delivered, you can do so by creating an Active List.
It's pretty straightforward - check it out...
1. Go to Contacts > Lists and create a new list

2. Give your contact-based list a name. Let's call it "Delivery Failures - live list"

3. Click Next
4. Add a new filter, selecting SMS for HubSpot as the category
5. From the filter list, select ?SMS for HubSpot: Sent properties"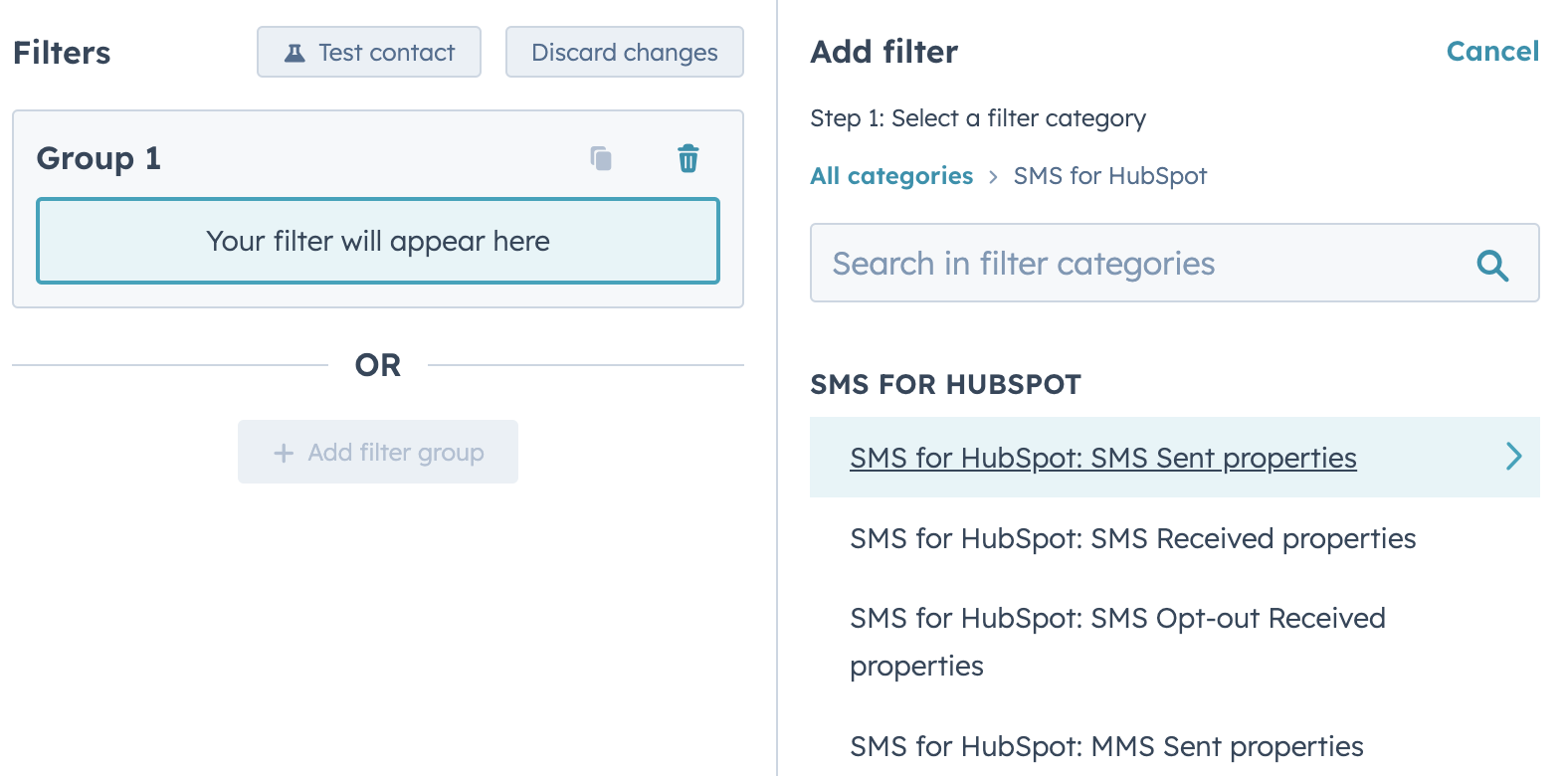 6. From the property list, select Delivery Status
7. Configure the filter parameters to "contain any of" and then enter the status of "rejected" to reflect a failed message
8. Save your list
Now, any contacts who have messages failed to deliver to them will appear in this active list for your review.