Before you start using the MessageMedia app for Zoho CRM, there are some really important things to be aware of so you don't get any nasty surprises or headaches along the way.
---
Character Limits
The cost of your messaging depends on how many messages you send, and the number of messages you send is influenced by how many characters you use to write them. So, it's essential that you understand the circumstances where SMS character limits vary.
You can read about this in detail in this article, but putting it simply, if your message contains "special" (aka Unicode) characters (e.g. Emojis or Chinese characters), then the character limit per message drastically reduces.
When you're sending messages using the Bulk SMS feature, the app is able to detect Unicode characters as you're writing your message and will alert you:

However, when you're sending messages via workflows, due to the way the integration works you will not be provided with an alert if Unicode characters are present in the message body: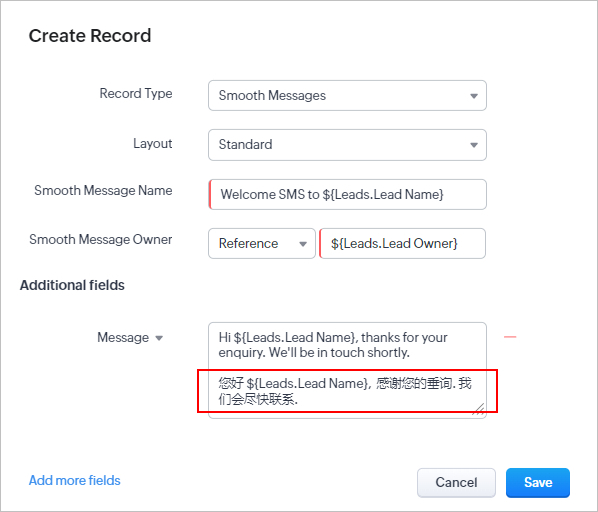 Note - at present, you're unable to include emojis in workflow SMS due to a limitation at Zoho's end, but other Unicode characters (e.g. Chinese characters) will work.
So as you can see, you really need to pay attention to the content of your messages and be very clear on the character limits involved. Otherwise, you might get a nasty shock when you receive your invoice😬.