It's all about the apps this month, as we beaver away in the background working on some epic new releases to the messaging Hub in the coming weeks (watch this space!)
We've made some small tweaks to a couple of our integrated apps to make your messaging experience that little bit easier. Let's take a look...
---
HubSpot - Contact Sync Enhancement
While the ability to sync your HubSpot contacts with the MessageMedia Hub isn't exactly a new thing, we've listened to your requests and you can now individually select exactly which contact lists you want to bring across to the Hub. Now you can simplify the contacts in your MessageMedia account by syncing just those you've segmented for SMS marketing. Head over to the updated Contact Sync article to learn more.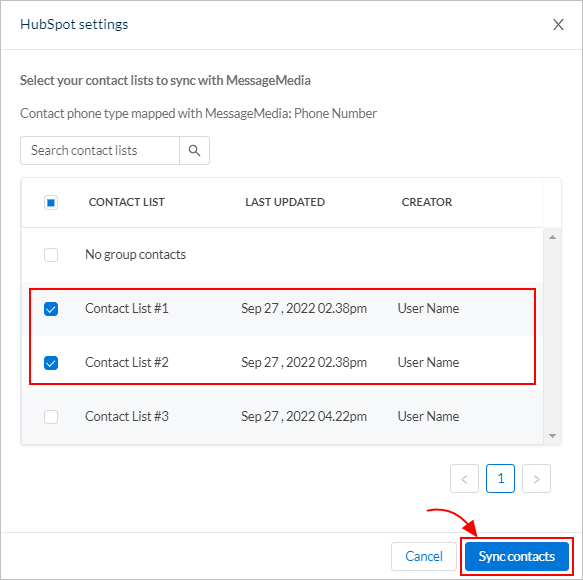 ---
SMS for Zoho CRM - Inbox Enhancement
We've added a couple of features to the SMS for Zoho CRM inbox to make managing your conversations and contacts even easier:
1. Record Tags - the CRM record tags for the contact are now front and centre, right under the selected contact's name.
2. Business Card field - by toggling the arrow, you can quickly display the business card for the selected contact, as well as the ability to easily edit the information by clicking on the pen icon:
3. Inbox Search field - now you can search the inbox for conversations relating to specific contacts.
Head over to the updated SMS for Zoho Inbox article to learn more.