After a workflow SMS has been triggered from ActiveCampaign, you'll be able to view the SMS activity on a recipient's contact profile. 
There are two places within a contact profile where you can view SMS activity:
1. In the Recent Activity log on the right hand side: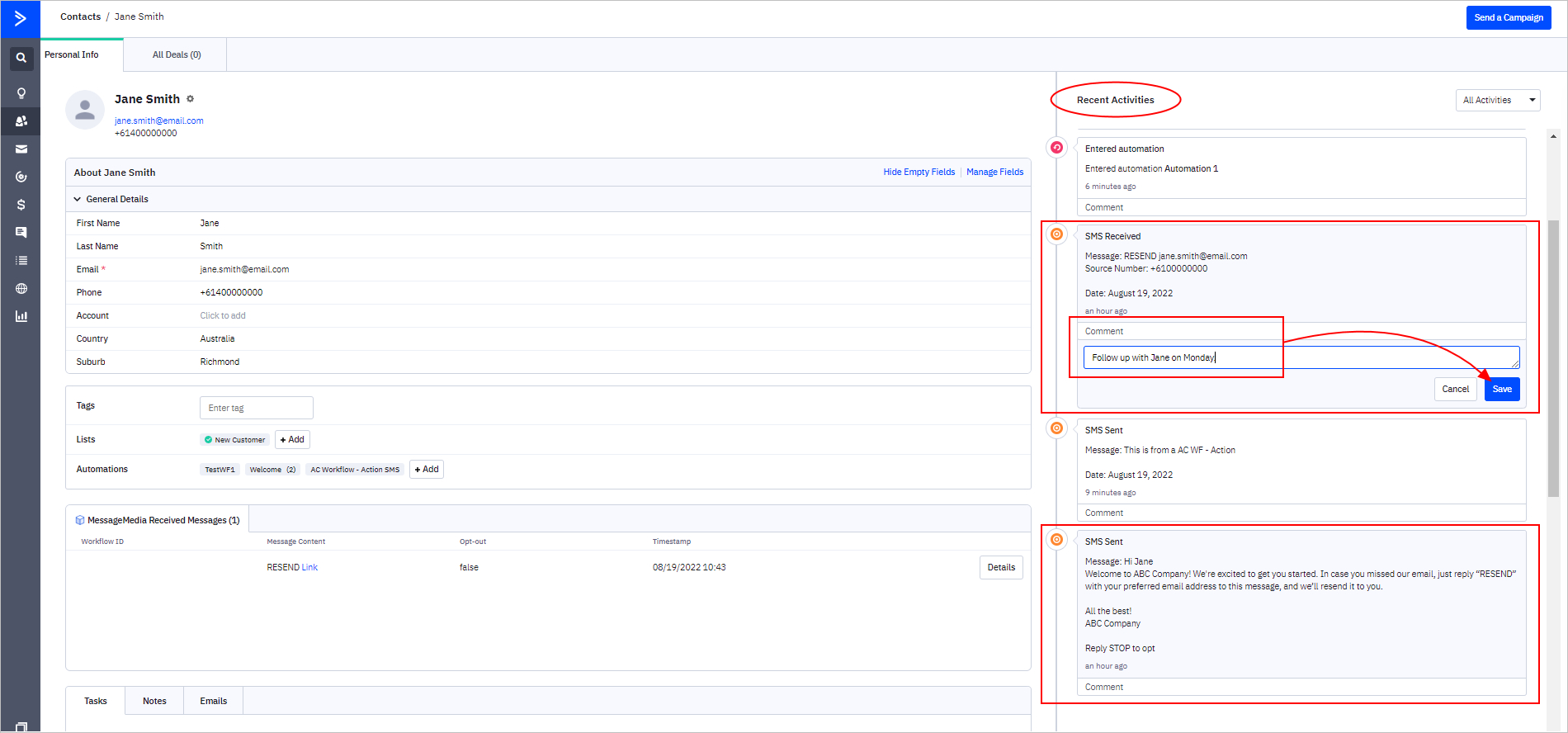 The activity log will display both outbound SMS and any replies received. Clicking on an SMS record will expand the record where you can view the full message, the time and date it was sent, as well as any comments added by the user.
As you can see in the image above, you can add comments to activity items, including messages.


2. In the MessageMedia Received Messages table - this is on the left, below the contact's general details: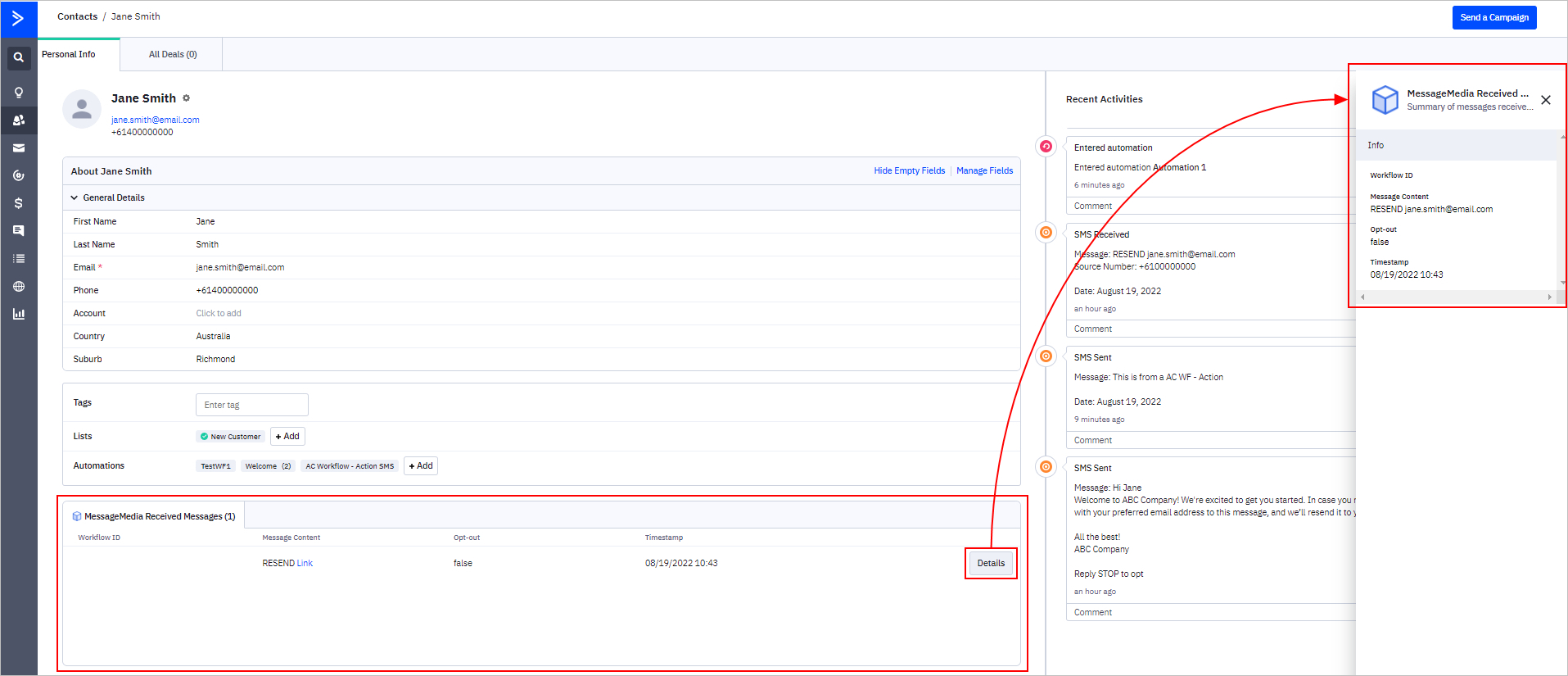 The received messages table will display all of the contact's replies associated with each relevant workflow. Clicking on the Details button will expand the message summary on the right.