If you'd like SMS to be used for opportunities or custom entities, this will need to be set up in your Advanced Settings.
Here's how:
1. Go to Settings by clicking the cog in the top right corner, then select Advanced Settings from the dropdown menu: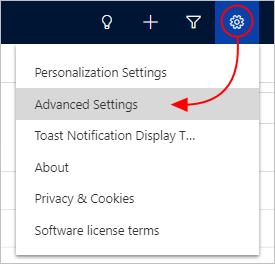 2. Click on the dropdown arrow next to Settings, and click on Security:

3. Select Security Roles from the available options:

4. Find SMS for Dynamics Service role from the list and click on it: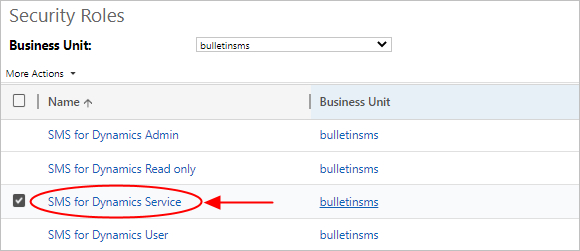 5. In the window that appears, find the Core Records tab from the top navigation bar.
You need to provide the Append To privilege for the record. In this example, we're using Opportunity as our record type, so in the Opportunity row, click the circle in the Append column.
This should be at the level of "Business Unit", "Parent: Child Business Unit" or "Organization" depending on the record type you select (see the key at the bottom of this screenshot below if none of that makes sense):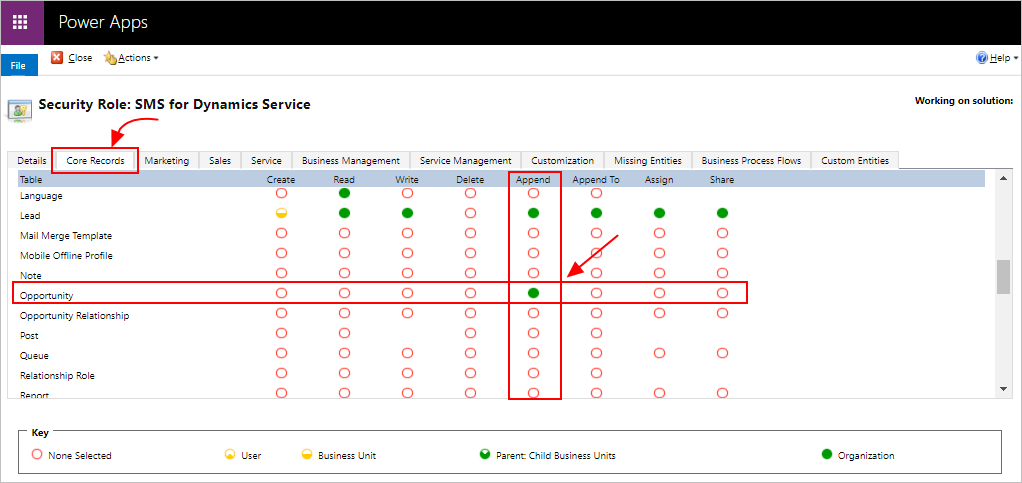 6. Click on Save & Close to save the changes