When a recipient responds to your message, a yellow notification banner will appear at the top of the screen.
Note: This will only show for replies of messages sent from your own user profile, not messages other users have sent.
Click the banner to view the full message:

There are two places you can view replies.
1. In the Timeline of the entity's (e.g. the contact) page:

This will show you the incoming message and the outbound message(s) that preceded it.
2. In the Conversations tab: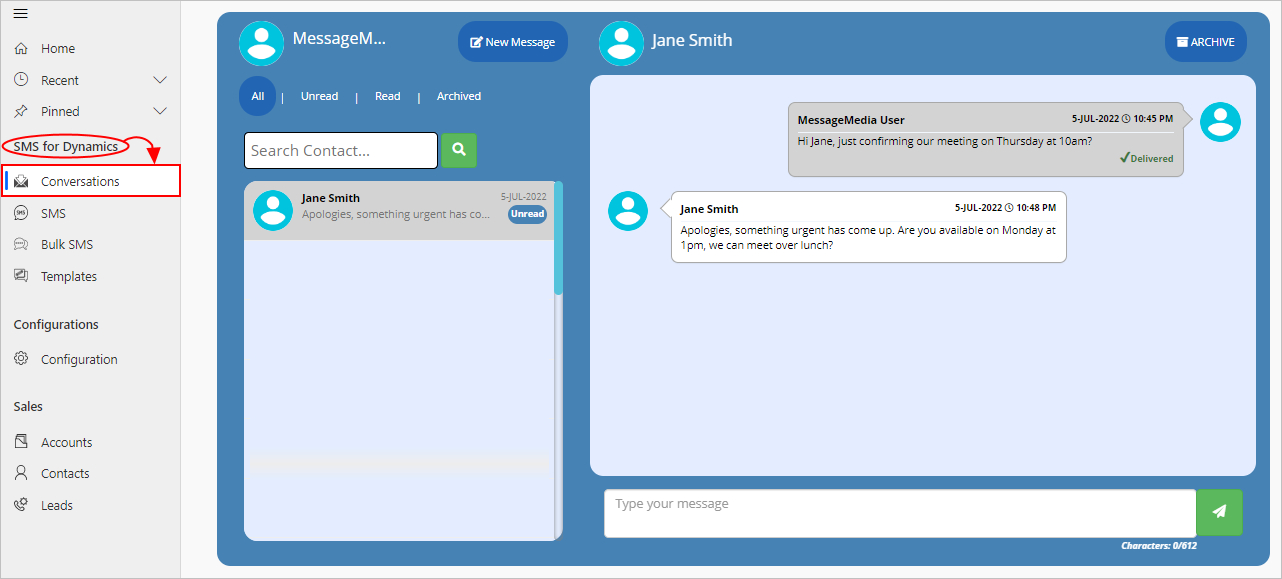 From here, you can write replies and manage the conversation, just like in the MessageMedia inbox.