By default, you're able to send a bulk message to a Marketing List.
1. To send a bulk SMS, open the Marketing List you'd like to send a message to: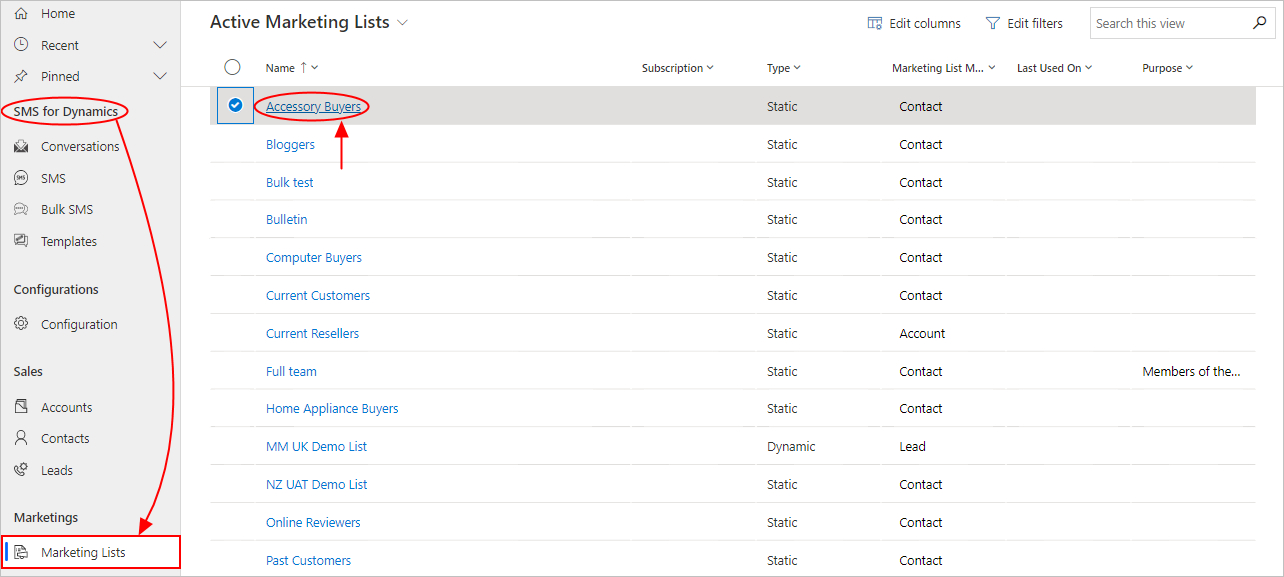 2. Click Related, then Bulk SMS: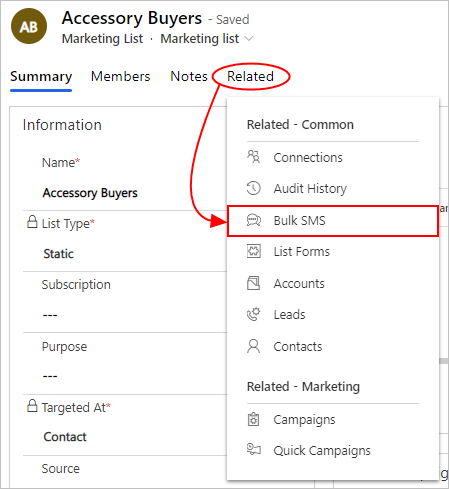 3. Click the New Bulk message button:

4. Load up a template or write your own name/message.
With bulk SMS, you can schedule the message by clicking the dropdown SMS Type.
Note: If scheduling a message, this will use the timezone set in your Personalisation Settings.

You can add personalisation to the message by clicking Insert Field. Be sure to click Preview Message if using personalisation so you can see what the message will look like to the recipients: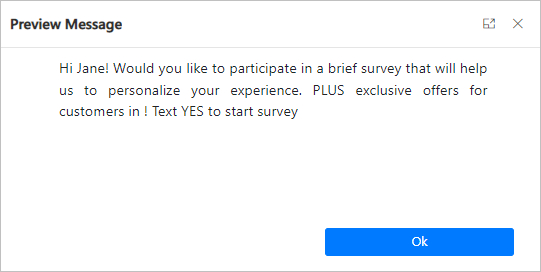 5. Click Save and Send at the top to send the SMS.