By default, you're able to send a bulk message to a Marketing List.
1. To send a bulk SMS, open the Marketing List you'd like to send a message to: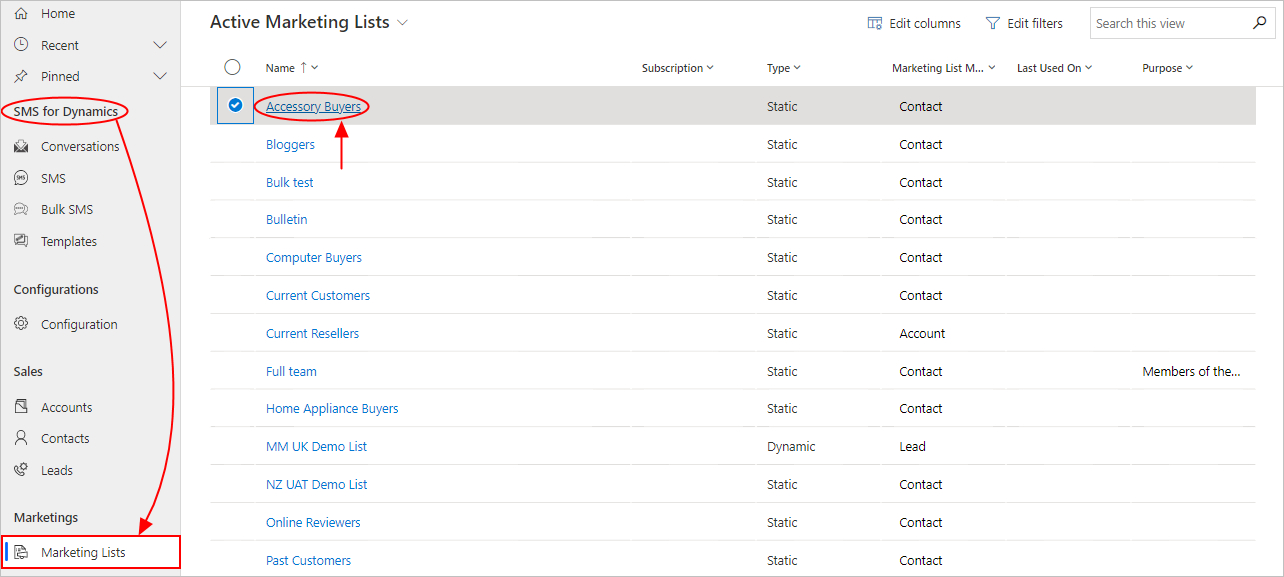 2. Click Related, then Bulk SMS: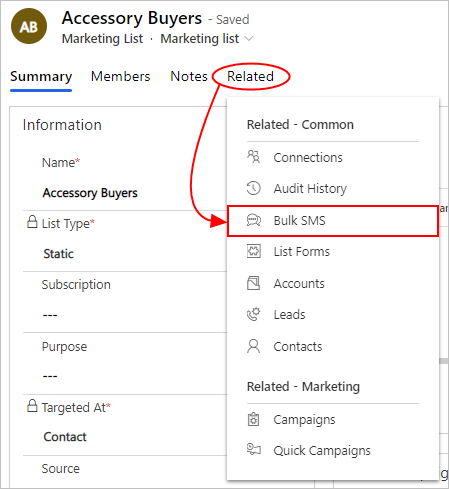 3. Click the New Bulk message button:

4. Now you can create your message:
If you load a Template, the Subject and Message will automatically pre-populate, or you can type these yourself. 

Note - The Subject will not be included in the SMS, it will only appear in the Timeline so you can easily see what the message was about.

With bulk SMS, you can schedule the message by clicking the dropdown SMS Type.

Note - If scheduling a message, this will use the timezone set in your Personalisation Settings.

Select a specific Sender ID by using the dropdown arrow, or leave it to send from the default sending number. For help configuring your Sender IDs in SMS for Dynamics, see this article.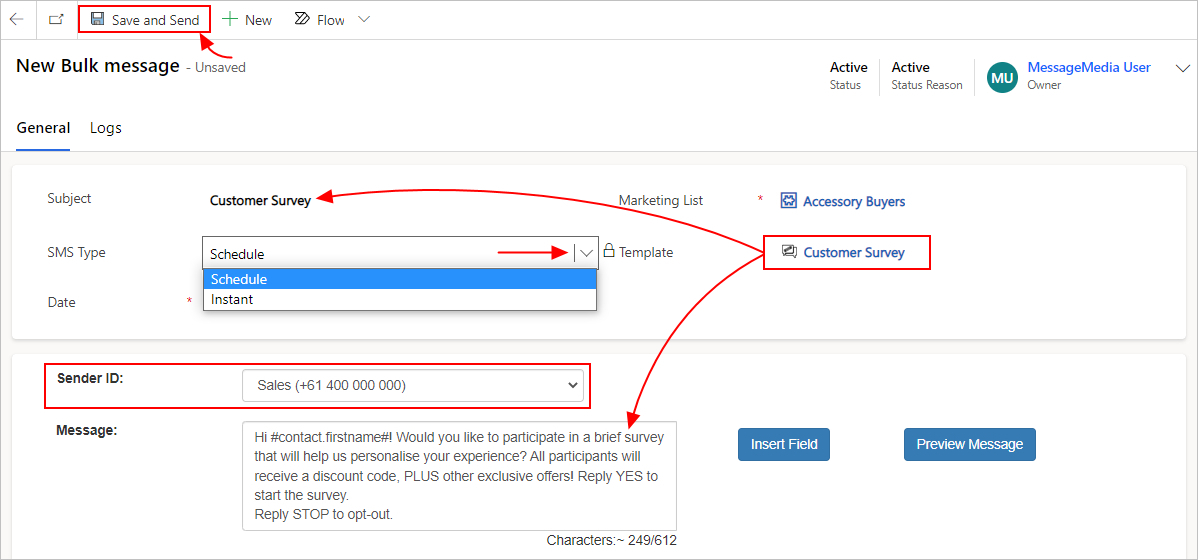 You can add personalisation to the message by clicking Insert Field. Be sure to click Preview Message if using personalisation so you can see what the message will look like to the recipients:

5. Click Save and Send at the top to send the SMS.