When a new version of SMS for Dynamics has been published, you may get a notification when you login saying there are updates available. Staying up-to-date with the latest version means you'll benefit from security improvements, bug fixes, and new features. If you don't receive an update notification, you can follow these steps to update the app:
1. First, go to the Power Platform admin center.
2. In the navigation pane on the left, select Environments, then click on the environment name used when you installed the SMS for Dynamics feature: 
3. In the Resources tile, click on Dynamics 365 apps: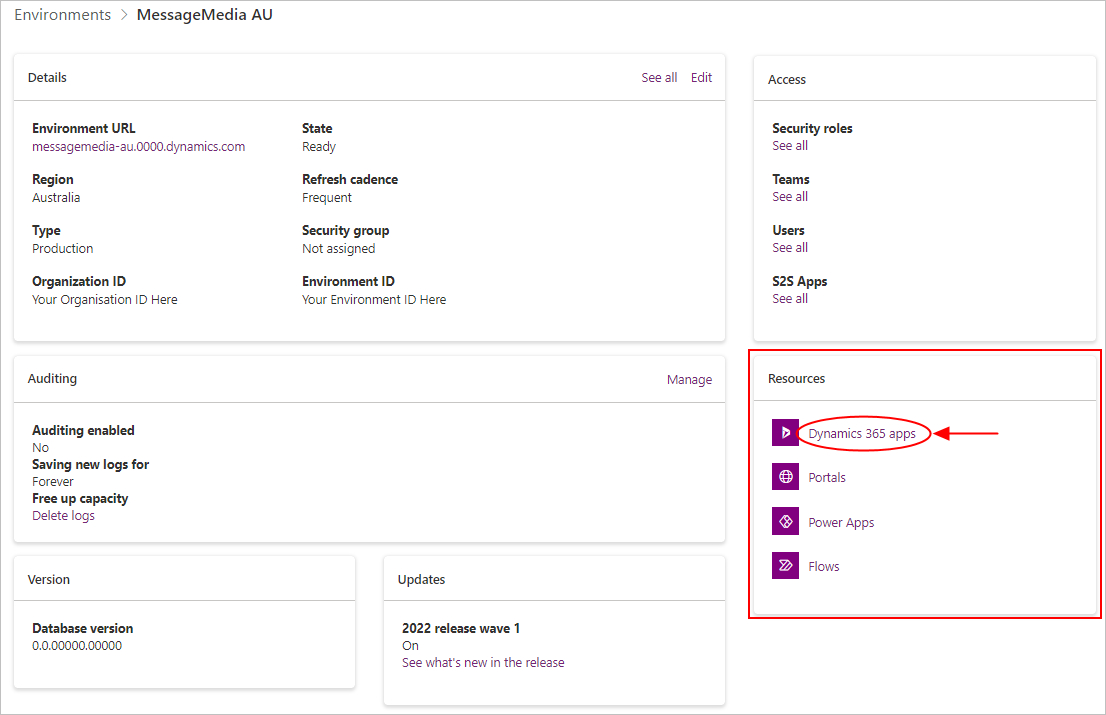 4. Scroll to find SMS for Dynamics. If there is an update available, there will be an alert in the Status column, click on the alert to start the update:

5. Don't forget to check the box to agree to the terms of service, then click on Update to complete the process: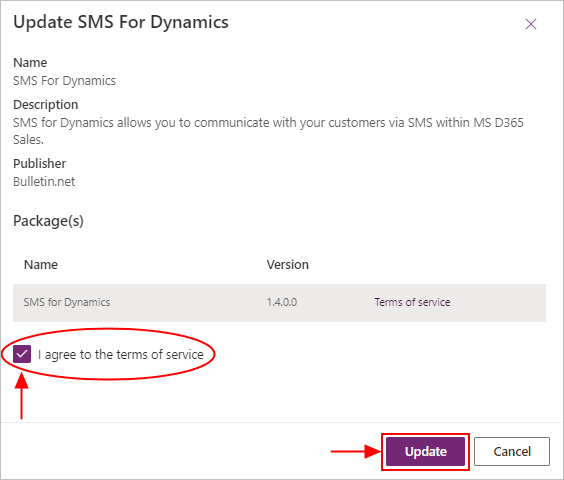 It's always good to check this every so often just to make sure your app is always up to date.