One of the most powerful uses of SMS for any eCommerce platform is abandoned cart recovery, and BigCommerce is no exception. Once you've connected your MessageMedia and BigCommerce accounts, you can create an abandoned cart campaign.
---
1. In the menu, click on the 

  icon, then select Abandoned Cart SMS: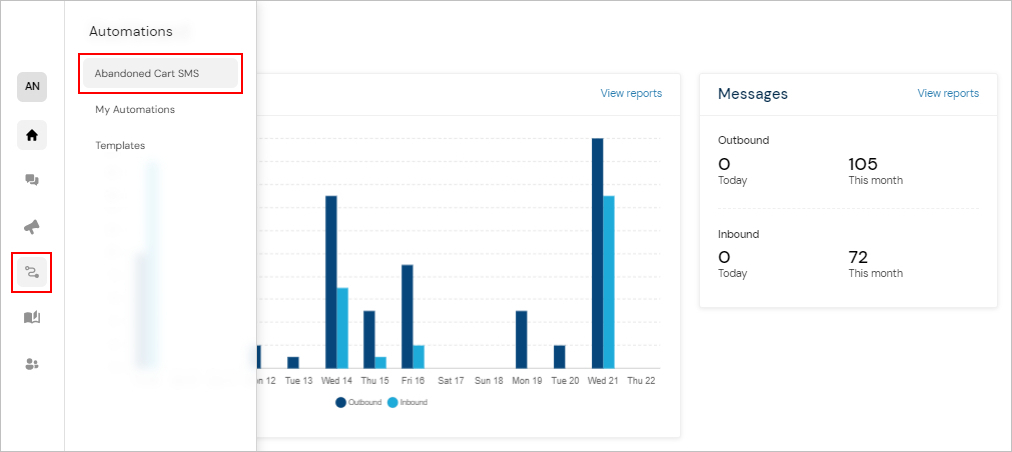 2. You can either select a pre-designed template to use or click New Abandoned Cart SMS to create one from scratch: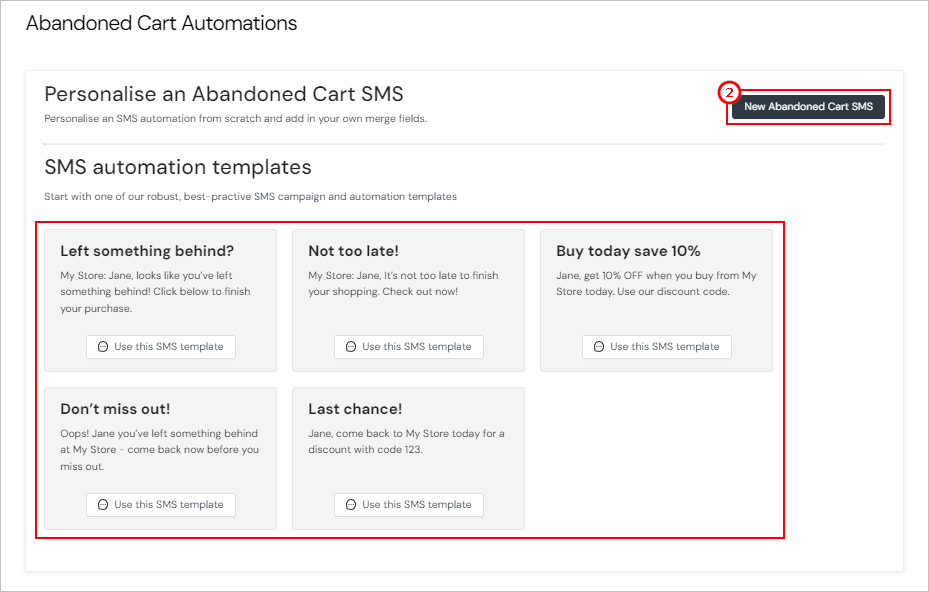 3. Give your SMS a Name so you can easily identify it later when you're running reports.
4. Then nominate your Sender ID: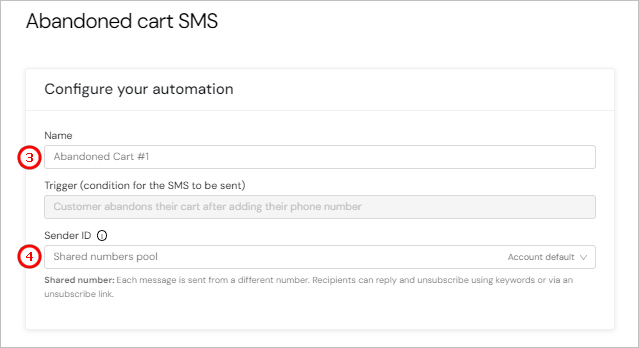 Note - The trigger conditions are preset as "customer abandons their cart after adding their phone number".
5. Next, set the delay (days, hours, and minutes) - this is the amount of time between the customer abandoning their cart and the SMS being sent. If the customer recovers the cart before the delay time elapses, the SMS won't be sent.
6. You can also include a Coupon Code in your message if you'd like to give the shopper a little extra incentive to recover their cart and head to the checkout - the Hub will retrieve your existing coupon codes from your BigCommerce account and you can select from the dropdown menu.
7. Now, write your message in the Message content field. You can either select a template from the templates dropdown, or write your message from scratch - to ensure a strong message, you should include all of the merge tags suggested in the message strength meter, and include an 'unsubscribe' option: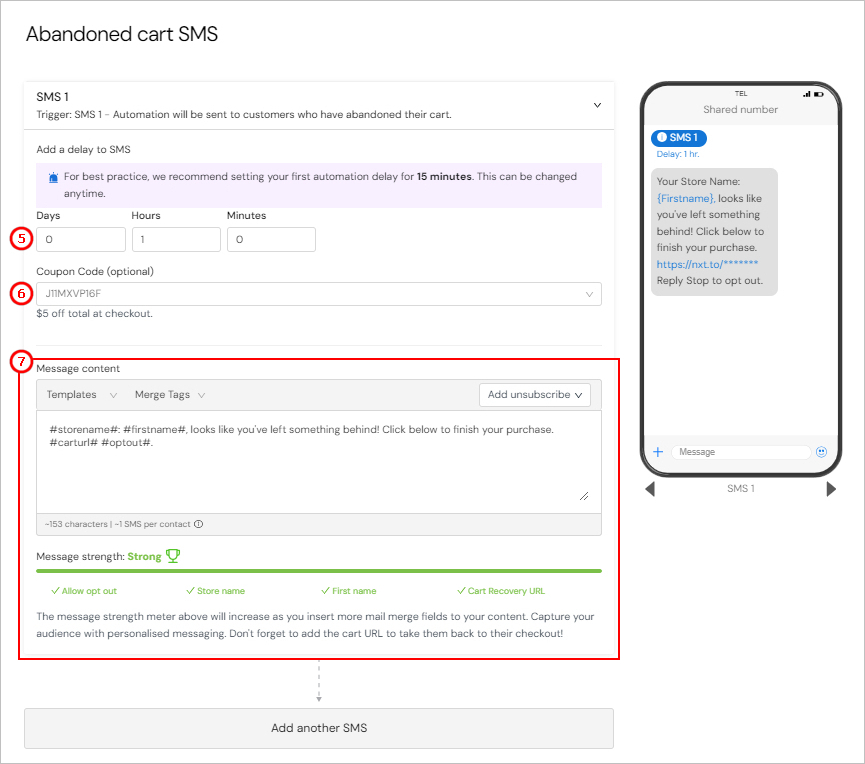 8. Clicking Add another SMS will add another SMS action to the automation - for example, the first SMS could be sent after a 1-hour delay, and if the shopper still doesn't recover their abandoned cart, a second SMS could then be sent after a 1-day delay. You can create up to 5 SMS actions: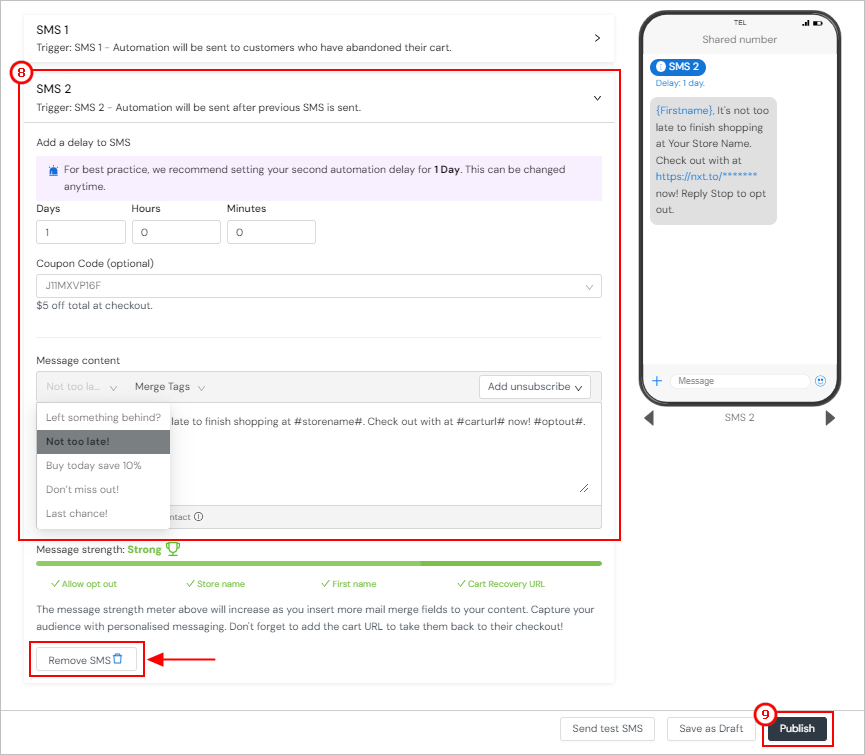 Note - You can delete an SMS from the automation by clicking on Remove SMS at the bottom.
9. Once you're happy with your SMS Automation, click Publish in the bottom right to launch it.