There are two different ways that you can add emojis to your SMS, depending on where in the Hub you are composing your message:
from the Inbox
from the New Message builder or Quick Message tool
Things to Remember:
Sending emojis depends on the recipient network's ability to support them.
If the recipient network doesn't support emojis, they'll be stripped out.
Using Emoji changes the encoding of the message to Unicode - emojis are counted as 2 Unicode Characters each.
---
Adding Emojis in the Inbox
If you're writing a message via the inbox, adding emojis is super simple. All you have to do is click on the emoji button above the message content window: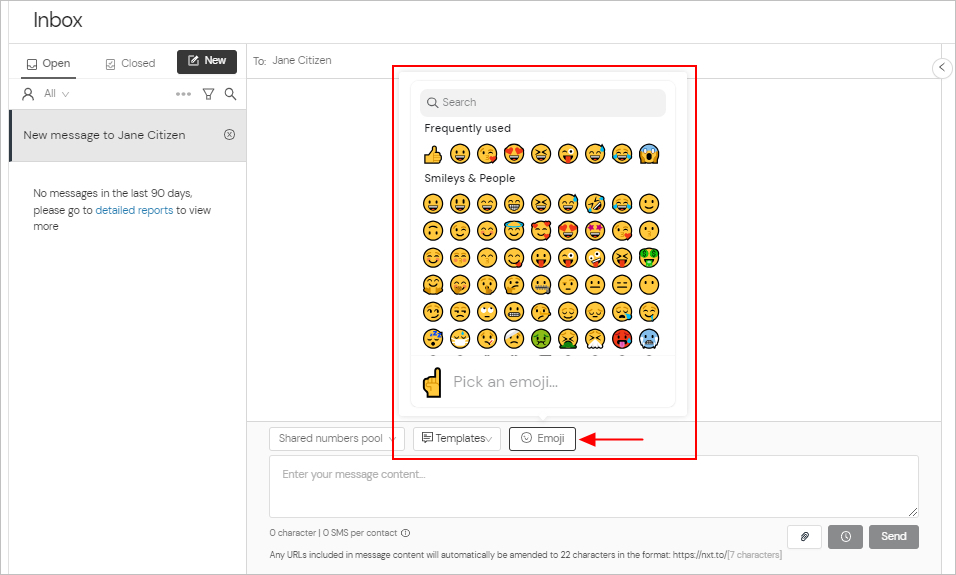 ---
Adding Emojis in New Campaign & Quick Message
Wheether you're sending messages from the Campaign builder or Quick Message tool, you can add emojis by copying them from an external source and pasting them into the message content field. 
This Wikipedia page includes a full table of emojis that you can use - just highlight the emoji, right-click and select copy, then you can right-click and paste it straight into your message in the Hub: