Find out how to get in contact with us in case you need assistance, support, or if you have any questions about the SMS for Zoho CRM by MessageMedia extension.
---
Option 1:
1. Start in the Zoho CRM, and in the menu ribbon at the top, find the Settings cog icon in the top right and click it. Then look for the Marketplace tile and click on All: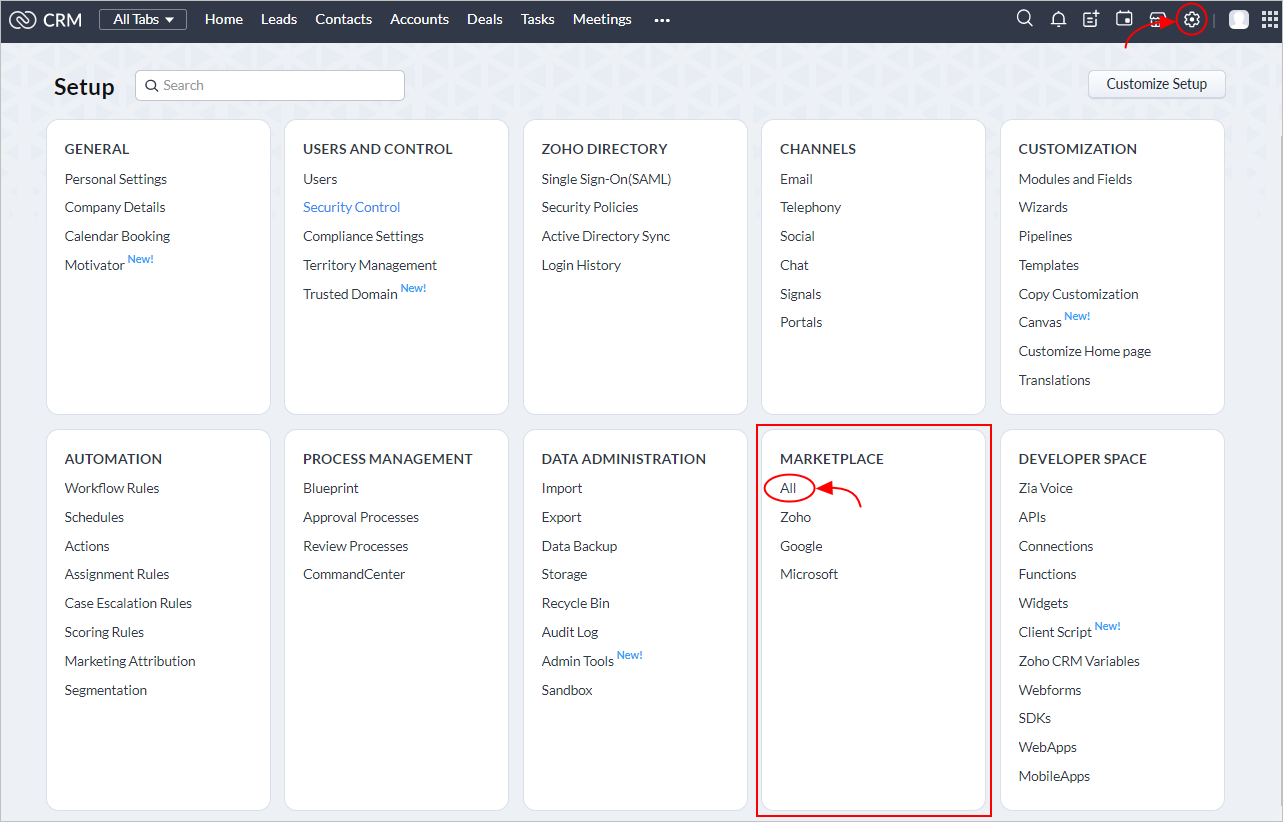 2. In the next screen click on the Installed tab, then under SMS for Zoho CRM click on Configure: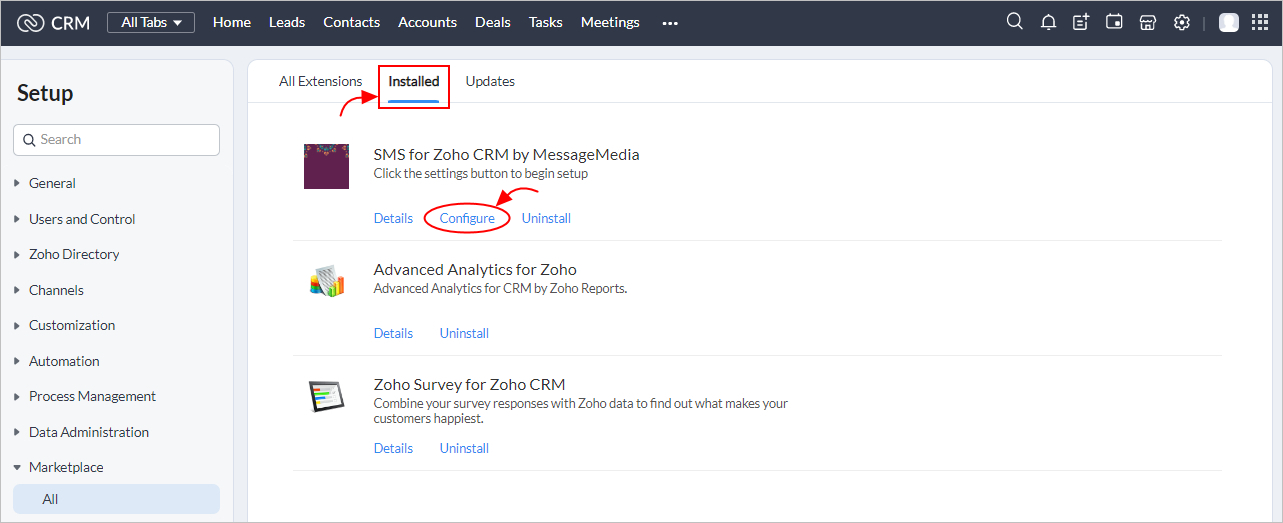 3. Once you're in the settings screen, scroll all the way to the bottom of the screen and click on the chat icon next to where it says SMS for Zoho CRM Help:

4. When the chatbox opens, enter your details:
A) Your name.
B) Your email address.
C) A brief Message outlining what you need help with.
Then click Start Chat to get the ball rolling:

---
Option 2:
1. Again, start in the Zoho CRM, and in the menu ribbon at the top, find the Settings cog icon in the top right and click it. Then look for the Marketplace tile and click on All: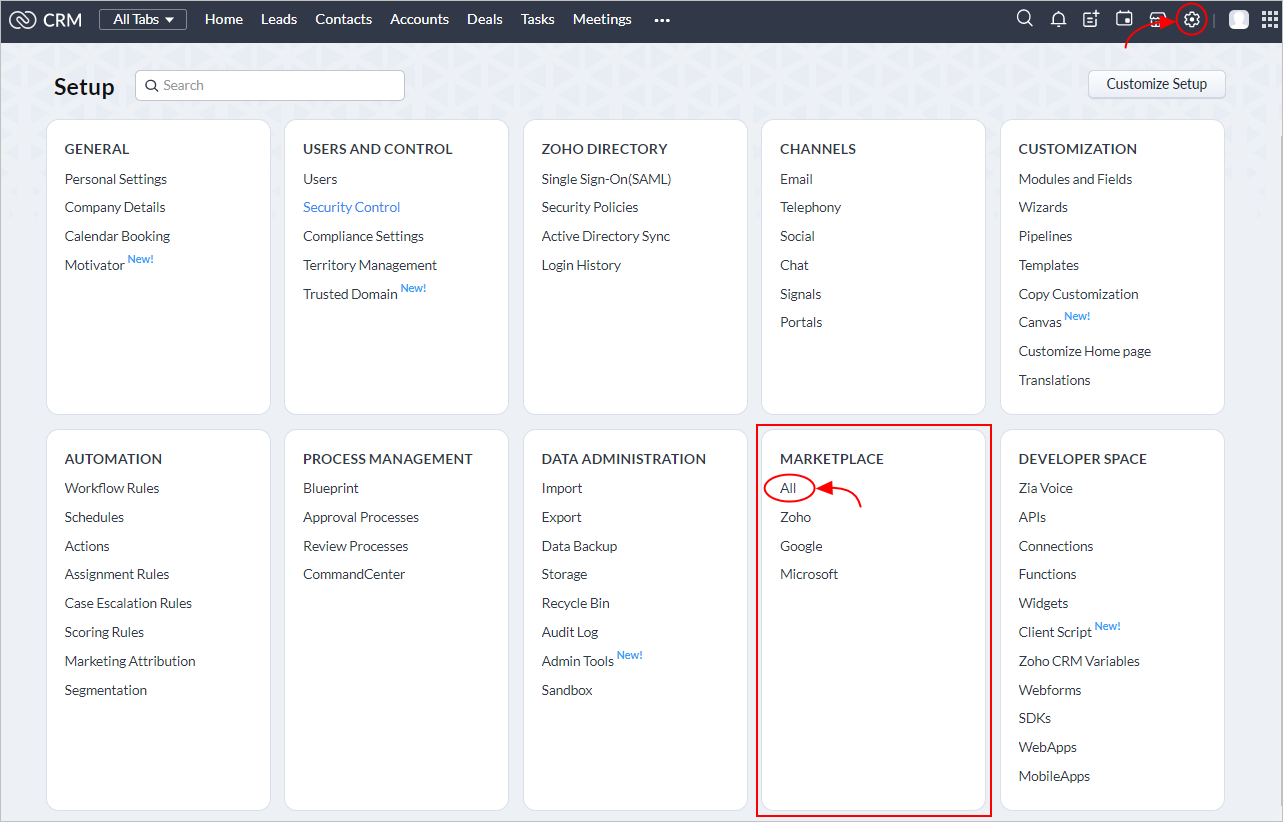 2. In the next screen click on the Installed tab, then under SMS for Zoho CRM click on Details: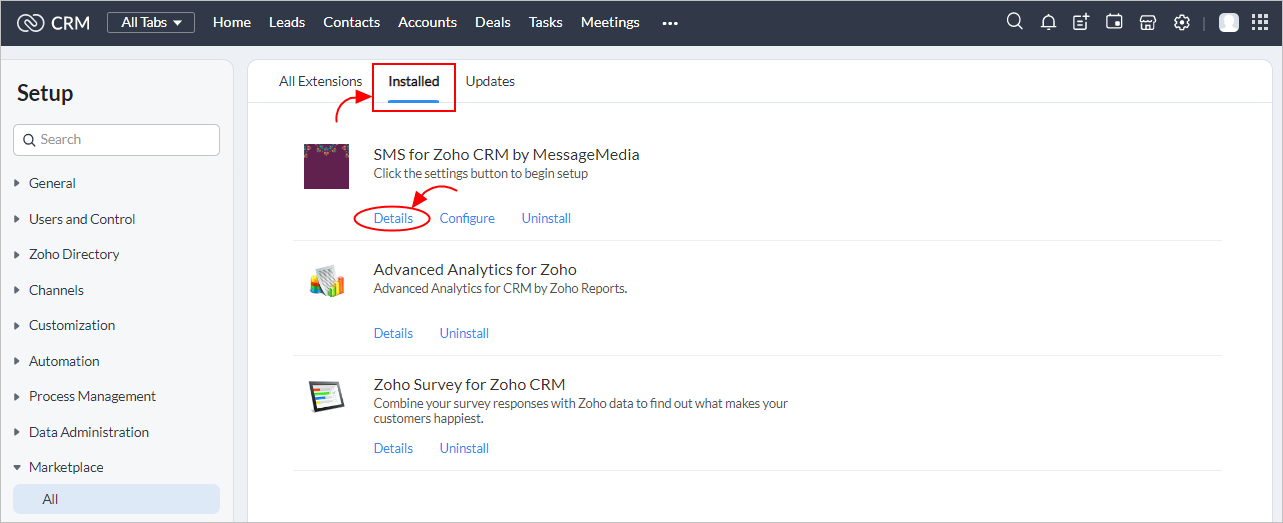 3. Once you're in the details screen, over on the right, click on where it says Get Support:

4. To contact the developer, just fill out the Subject field, add a brief Message outlining what you need help with, then click Send Email and someone will be in touch shortly: