Using the most up to date version of the SMS for Zoho CRM extension means that you get the benefits of the latest features and improvements, as well as any security upgrades.
Regularly checking for, and installing upgrades is worthwhile and easy to do, so let's take a look at how to do it:
1. Log in to Zoho CRM, and in the menu ribbon at the top, find the Settings cog icon in the top right and click it:
2. Look for the Marketplace tile and click on All: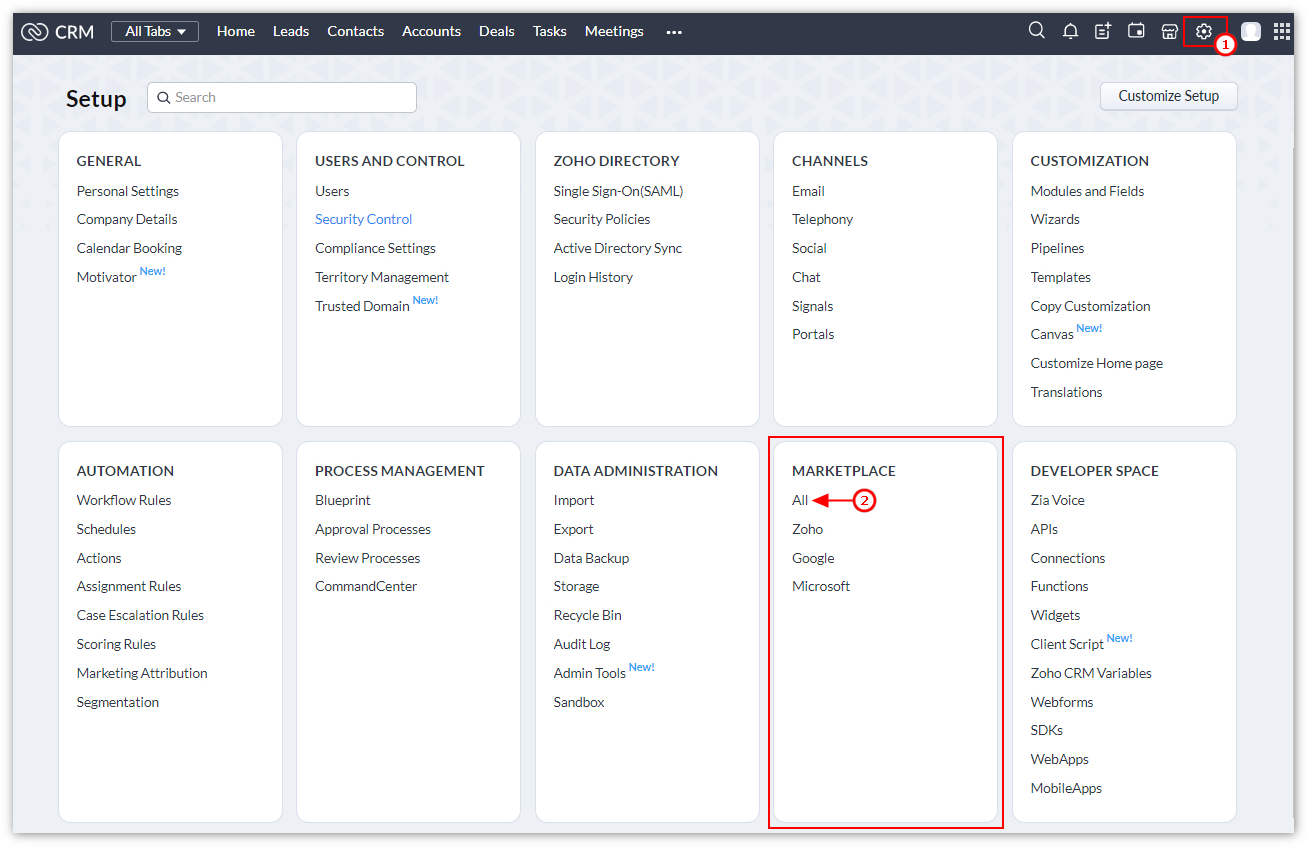 3. In the next screen click on the Installed tab, then under SMS for Zoho CRM click on Details:

4. Once you're in the details screen, if there is an update available, you'll see a green Update box on the right. Click this box to install the update:

The installation should proceed automatically once you click the green update box. Once completed, the update box will disappear from the app details screen above.