The inbox is the easiest way to manage your SMS communications. Here you can see who has texted and when, the conversation history with each contact, if there are any unread messages, as well as any read messaged that still need a reply. You can also close a conversation if a reply is no longer required.
Let's get you acquainted with the SMS for Zoho CRM inbox:
Start in the navigation ribbon at the top, and click on Smooth Inbox and Bulk SMS (if this option isn't visible, click the three dots to the right of the menu items to unfurl the extended menu):

When you land on the inbox, it'll look something like this: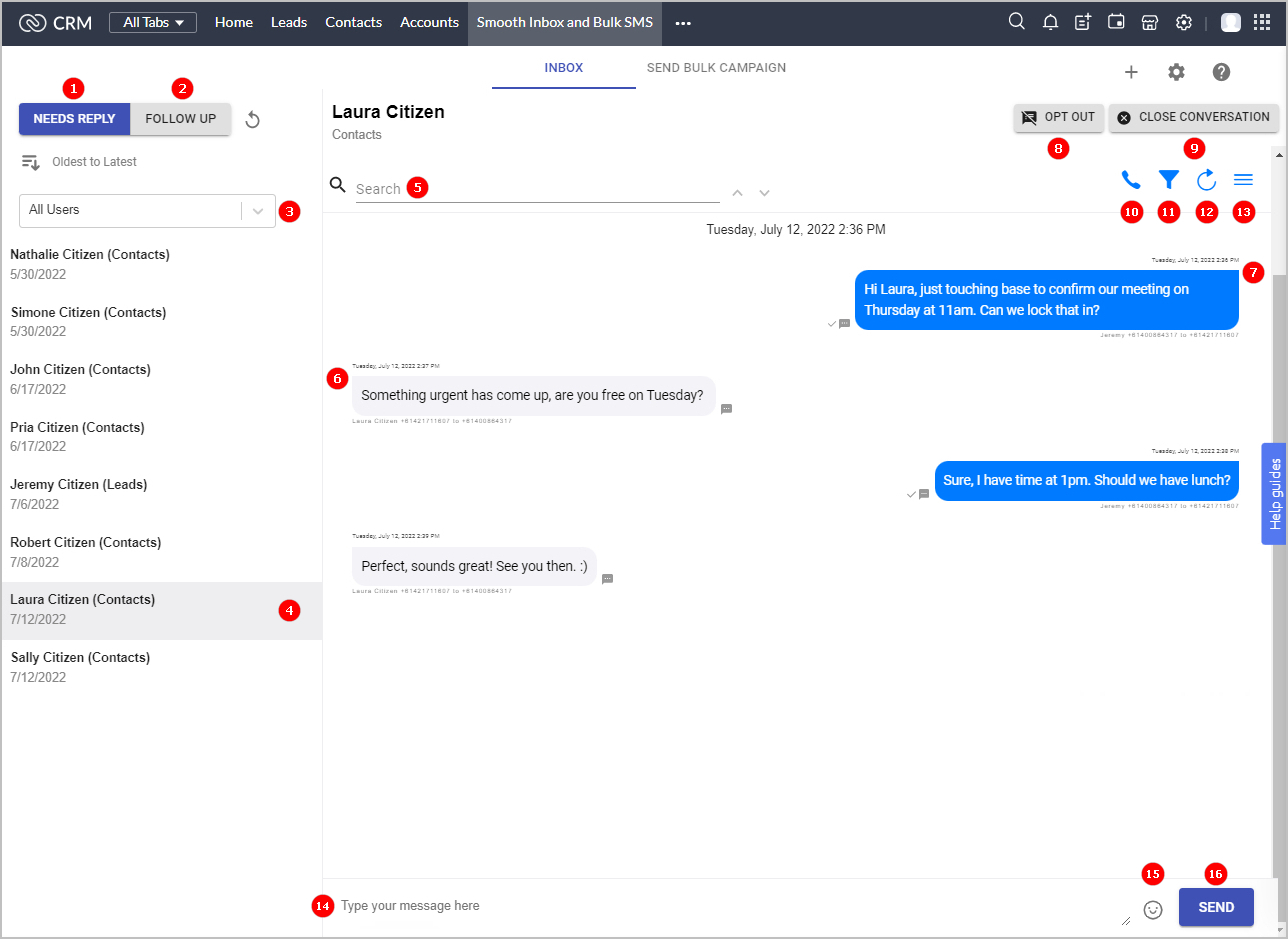 Follow the numbers to learn what all the features are:
1. Needs Reply bucket - conversations that don't have replies to the latest inbound message.
2. Follow Up bucket - conversations that have been replied to but aren't yet closed.
3. User filter - select the user whose conversations you wish to view (or just select "All Users").
4. Inbound conversations - click the conversation you wish to view in order to open it.
5. Conversation content search - search for specific words or strings within the current conversation.
6. Inbound message - includes received date & time, sender name, sender number, and inbound receiving number.
7. Outbound message - includes sent date & time, sending account name & number, and recipient number.
8. Opt-out - clicking on this will prevent the contact from receiving any further messages.
9. Close Conversation - clicking this will close the conversation and remove it from your active inbox.
10. Call number - clicking on this will open options to call the contact's mobile.
11. Filter - filter the current conversation content by From number or User.
12. Refresh - click this to manually refresh the conversation and pull new inbound messages from the server.
13. Sending options - as per below: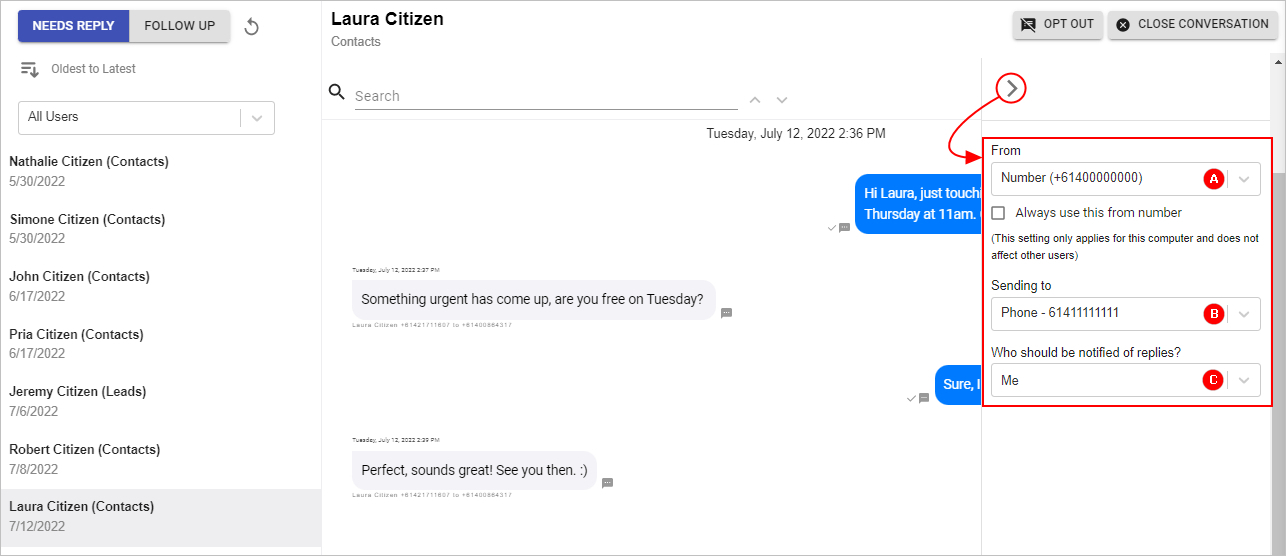 A) use this dropdown to change/select which "from" number you'd like to use.
B) if the contact has multiple numbers stored in their profile, use this dropdown to change/select.
C) you can use this dropdown to assign a specific user to be notified of replies.
14. New message content - write your replies here.
15. Emojis - click this to bring up a table of emojis to add to your message.
16. Send - click this to send your reply.