When configuring your workflow you can trigger an SMS message as an action. 
Start by selecting the "Add action" option in the workflow builder: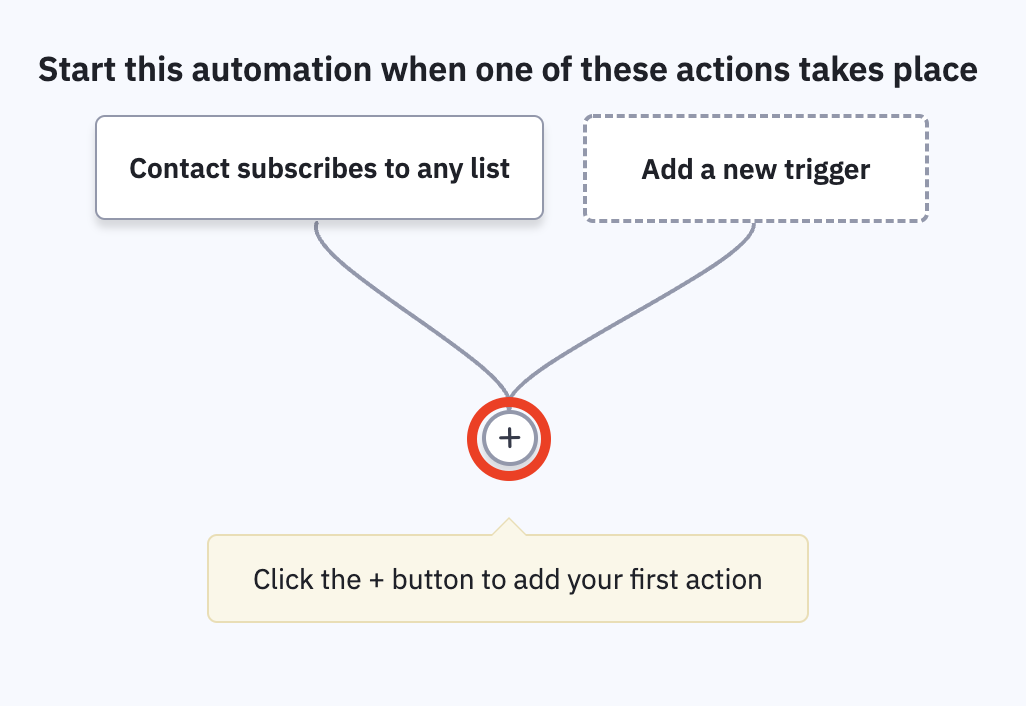 Select the CX Apps tab in the resulting action menu: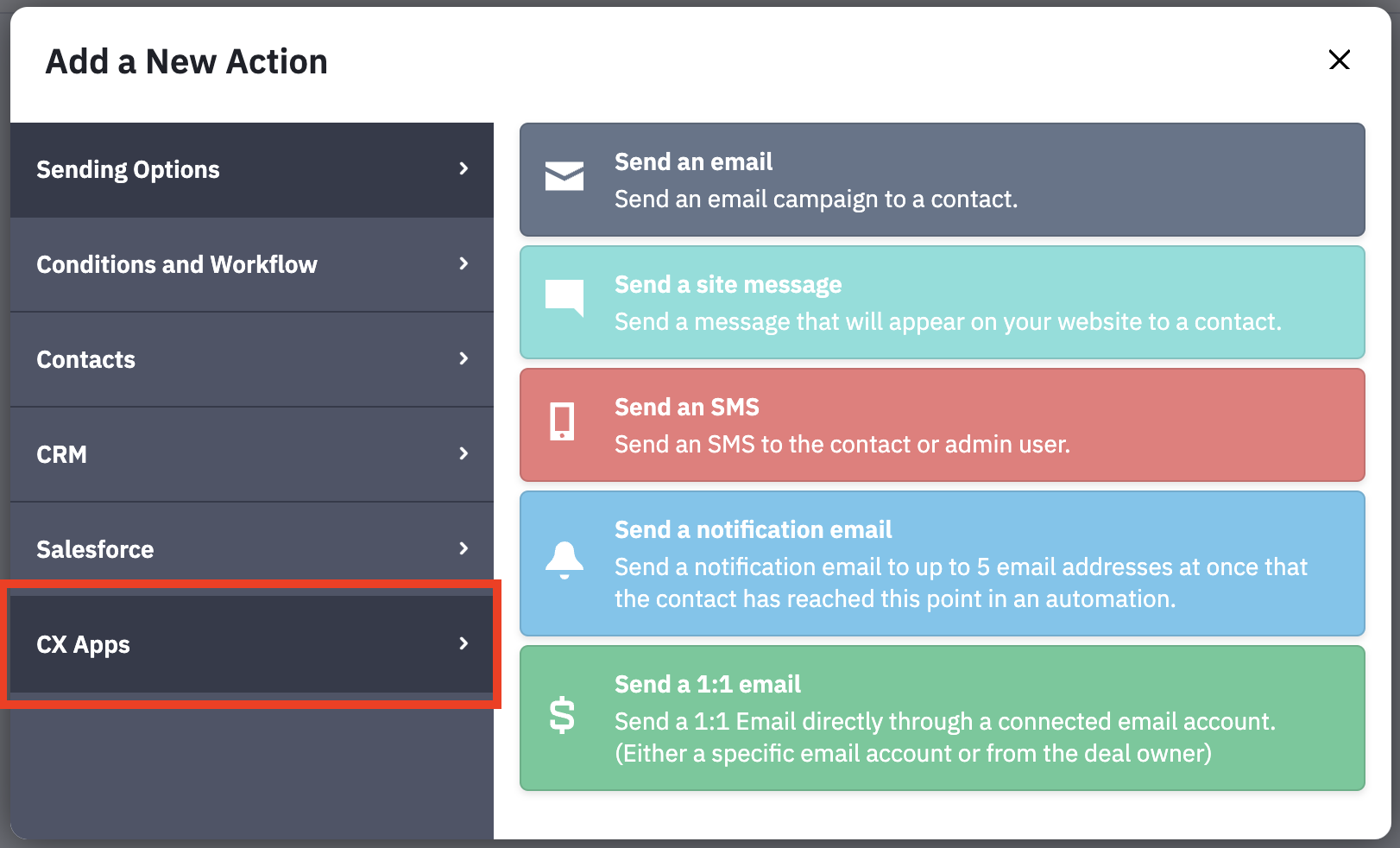 In the list of actions, select "Send SMS via MessageMedia":

Then follow these steps:
1. If you have any dedicated numbers on your MessageMedia account, you can select them from the drop-down list
NOTE - to be able to receive replies, you must use a phone number and not a registered alpha tag (business name)
2. If you want inbound replies to apply only to a specific workflow, select the workflow ID here. This ensures inbound replies will only trigger actions on the specified workflow. If you do not need to limit responses to impact a specific workflow, you can skip this step.
3. Write your message and click Finish when you are done.
NOTE - you can add merge fields to your message by clicking on the Personalize option in the top right and selecting from a list of fields associated with each contact profile.
4. Then to make your Automation active, click the 'Active' button on the top right of the Automations page
Viewing conversations in the contact record
You can view SMS conversation history at a contact level by going to Contacts in the left hand menu and selecting the relevant contact from the contact list:
SMS messages (sent and received) will be visible in the activity window on the right of the contact card:
Sent SMS messages show the sender ID, date and time of sending:
Received SMS messages show the number of the mobile from which the message was sent, as well as the date and time of receipt:
Note: You cannot send SMS messages via comments on SMS activity. To manage SMS conversations, go to the MessageMedia web portal and use the live inbox.