When you create message content in rich text editors (such as Word and other Office applications), there's a risk that characters such as apostrophes or hyphens will be translated into Unicode when you copy and paste that content into the message content field of the Hub.
---
This may not be immediately visible as Unicode when you look at your message content in the Hub, however you should see an alert below the message content box telling you if there's Unicode present in your message: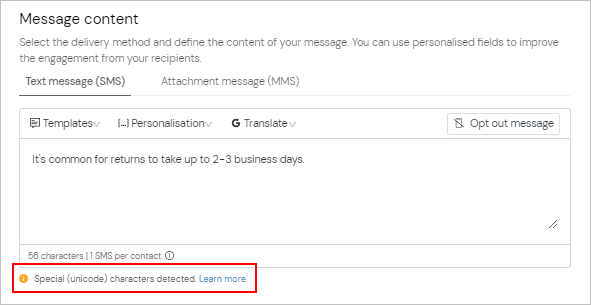 To reduce the risk of this happening, avoid pasting content from a rich text platform directly into the Hub.
The most straightforward solution is to compose your message directly in the Hub, without copying content from an external source. Alternatively, paste your content into a plain text editor such as Notepad first, which should help to wash out any Unicode from your message content before you re-copy from there and paste it into the Hub.