The 'Send SMS' button on the Opportunity Detail Page allows you to send an SMS message to a Phone Field you have on the Opportunity Object. However, it can also be used to send SMS messages to the Contact Roles associated to the Opportunity.
If you select the send to a Phone Field on the Opportunity, the Contact Roles section will be hidden, otherwise it will display a list of associated Contact Roles and you will be able to select the people you wish to send the SMS to.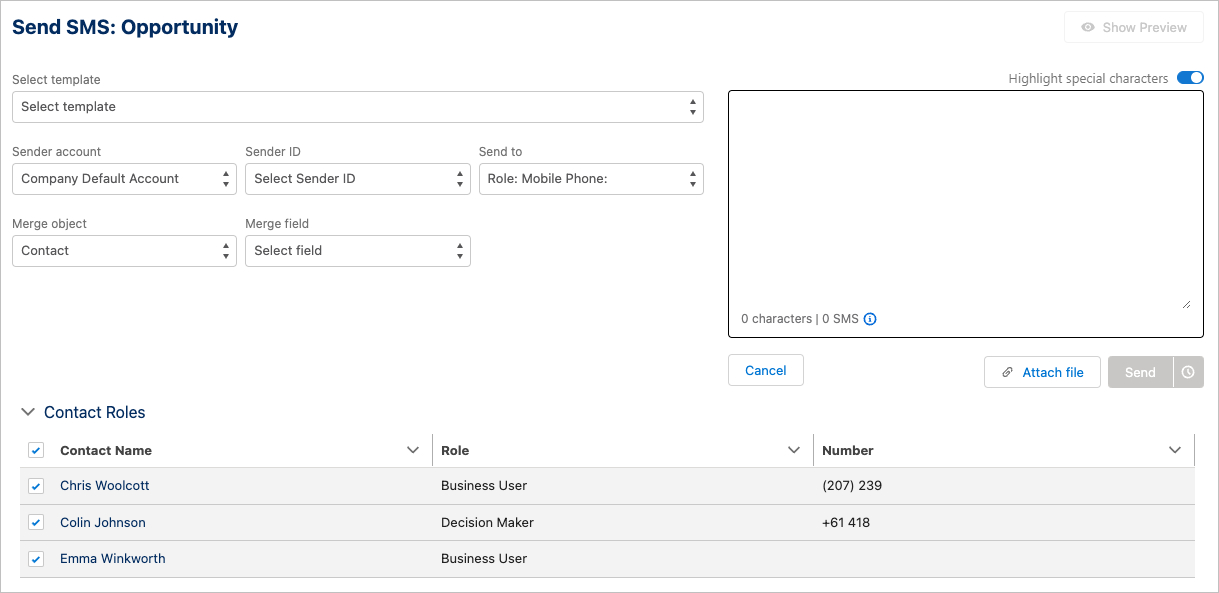 You can select the mobile number that you want to use for the Contact Roles, and the numbers for each record will display in the list. Select the Contact Roles you want to send the message to and then compose and send your message.
Note: The 'SMS: Sent' Task(s) will be related to the Opportunity and visible in the Activity History. Inbound SMS messages received for Opportunity Contact Roles will be stored in the Contact's Activity History. Inbound SMS messages received for the Opportunity (e.g. in response to a message sent based on a Phone Field directly on the Opportunity) will be stored within the Opportunity's Activity History.