You are able to send SMS messages to User records. This can be done directly on the User record by clicking the 'Send SMS' link in the Custom Links section. (Note - you will need to add the link to the Page Layout.)
Alternatively, if you want to send an SMS to a User regarding a particular record (e.g. the Owner of a Case), you can do so by ensuring their Phone Number is populated in a Phone Field on the record in question.
For example, if you want to send an SMS to the Owner of a Case, you would need to ensure that the Owner's mobile phone number resides in a Phone field on the Case record. To do this, you would create a Custom Field (Formula Text) called 'Owner Phone' that references the Mobile field of the Record Owner. You will then have a Phone field on the Case that holds the User's phone number and will be able to send an SMS to that number.
---
Bulk SMS to Users
You're also able to send a Bulk SMS to your Users via the 'SMS to Users' Tab, which can be accessed from the navigation menu.
The SMS to Users page lets you select the appropriate List View of Users. You can then select the individual Users that you want to send a message to:
You can then click the Send SMS button to open up the Compose Message page, where you can compose and send the message to the selected Users: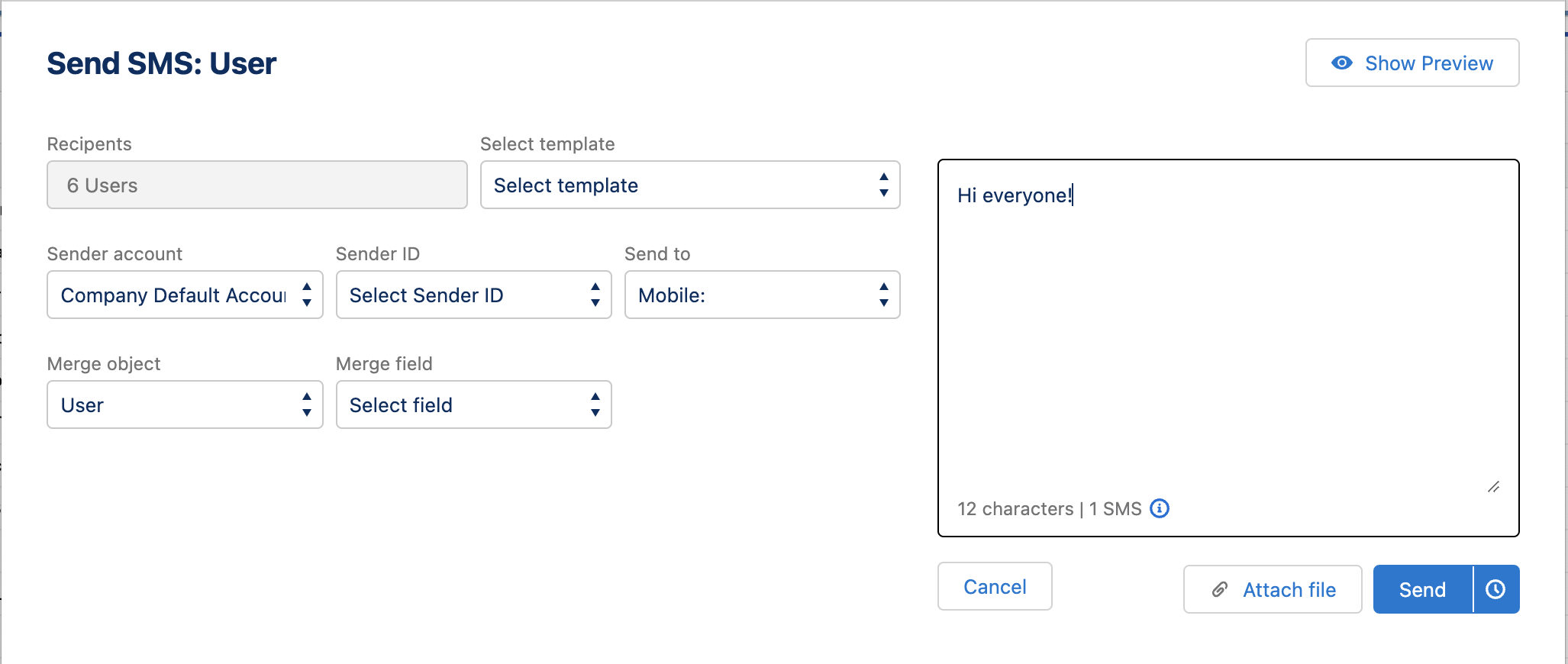 Note - Messages sent & received to a User record are 'Assigned To' the User and the Subject is 'SMS: Sent (User)' or 'SMS: Received (User)'. There will be no Related To value, therefore, unless you are a System Administrator, only the individual User will be able to view these Task records. As a System Administrator, to view User SMS Messages, it is recommended that you create a Report that includes all Tasks that contain '(User)' in the Subject.