First things first, before we can configure the Mercury integration so you can start sending SMS from Salesforce, you'll need a MessageMedia account. If you've already got this sorted, you can skip this step and head straight to Step 2.
---
If you're new to MessageMedia, let's get you set up with your free trial account:
1. From the Mercury SMS app, navigate to the Setup & Configuration tab and in the first section, enter your details and click on the Start a free trial button: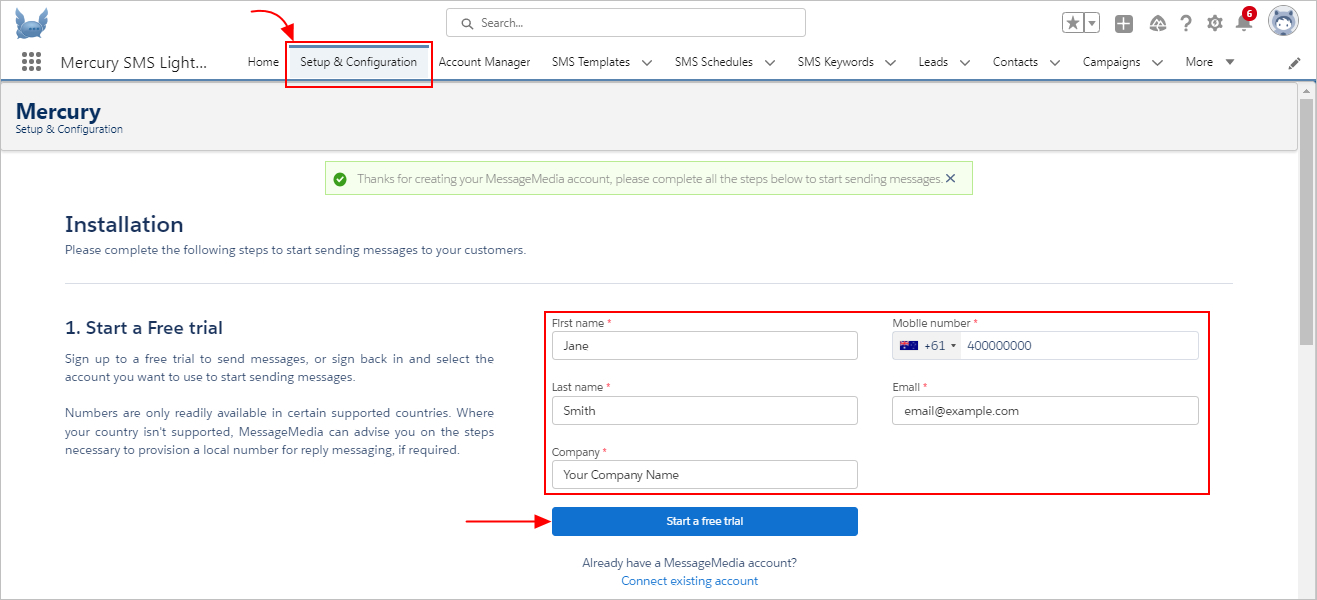 2. The MessageMedia registration page will automatically load in a new tab/window - enter your details into the form and click on Get started:
Now that we've got that out of the way, we can get cracking with setting up the connection.