Step 9 of the Setup & Configuration page advises you to add Mercury SMS elements to your page layouts and record pages.

---
Adding the Message Feed
The Message Feed provides a 2-way messaging interface and is added directly to Lightning record pages - instructions for Classic and the Mobile App can be found here.
1. Open the record page in the Lightning App Builder, or create a new record page - see this Salesforce article for details.
2. In the Components menu in the left sidebar, scroll down to Message Feed. 
3. Click and drag Message Feed from the Components menu onto the record page. 
4. Save the record page and activate it if necessary: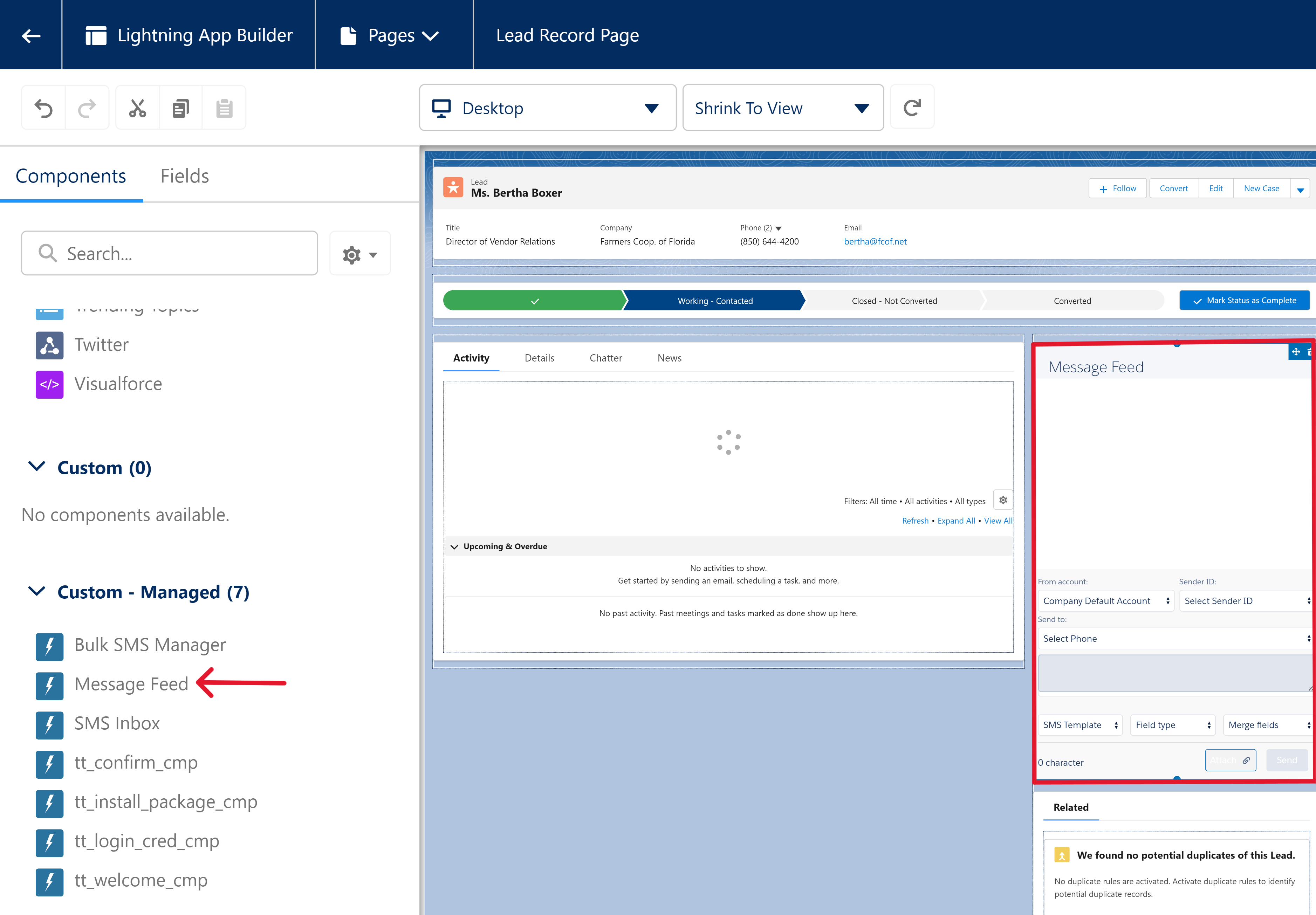 ---
Adding the SMS Inbox
The SMS Inbox automatically notifies recipients of new messages and displays them as they're received. The SMS Inbox is automatically installed in the utility bar in the Mercury SMS app, but can be added to whichever standard or custom apps your users use. 
1. Navigate to the application's utility bar tab - see this Salesforce article for details.
2. Add the SMS Inbox utility. 
For instructions on adding the SMS Inbox in Classic, the Mobile App, or a Console see this article.
---
The Message Feed and SMS Inbox will allow users to experience the app's core functionality of sending and receiving messages. The below articles explain how to add additional components if desired: 
Once you've completed adding components, return to the Setup & Configuration tab in the Mercury SMS app. 
---