Start by visiting the HubSpot App marketplace and searching for "SMS for HubSpot", then select the SMS for HubSpot app from the list:
Next, click on Install App in the top right:
You will then need to enter your contact information into the resulting form: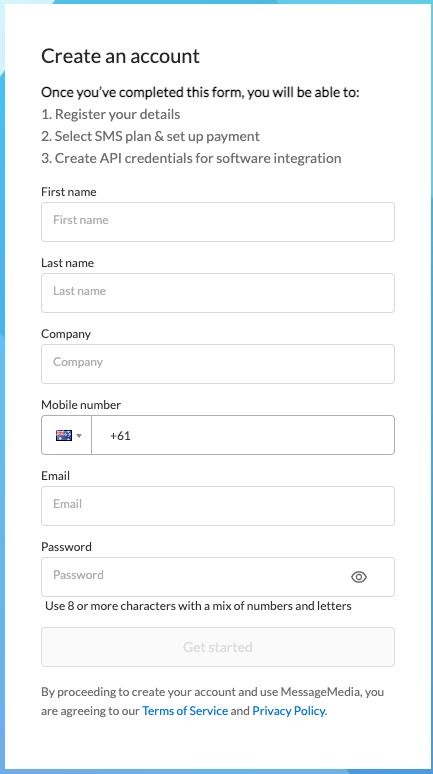 A MessageMedia representative will contact you to ensure you have an account set up with MessageMedia, and that the HubSpot extension has been made available to you.
You'll also be given a balance of 100 free credits to help get you started.
Once this is done, log in to your MessageMedia account and go to Integrations in the left hand menu, and then click on the HubSpot item:
You will then be asked to enter your HubSpot credentials to instigate a two-factor authentication (2FA) process.
In the resulting modal, click Connect:
Once connection is complete, your HubSpot ID will appear in the HubSpot item on the Integrations page
You are now ready to start adding SMS to your HubSpot workflows. Read this article to learn more.