If you've already connected your ActiveCampaign account to the MessageMedia Hub, the next step is to configure the connection so you can add SMS to your workflows, as well as trigger workflows from inbound SMS replies.
---
Once you're logged into the ActiveCampaign portal, head over to where you create a new automation:
1. In the navigation pane on the left, go to Automations.
2. Select Automations again from the sub-menu.
3. Then click the Create an automation button over on the right.

Select Start from scratch and click the Continue button: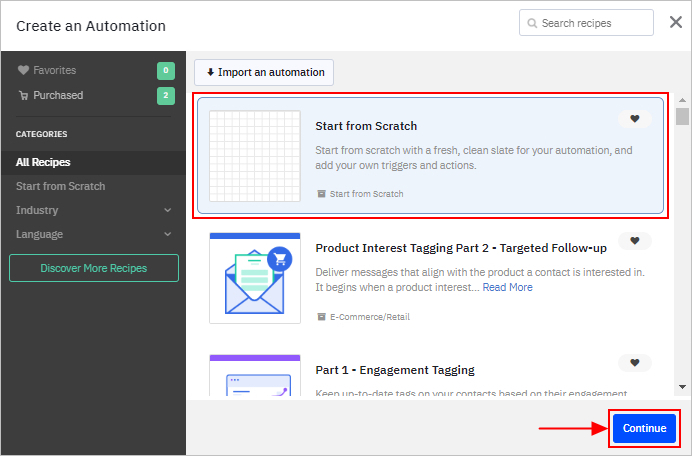 Next you need to Select a Trigger, for this example we've chosen Subscribes to a list: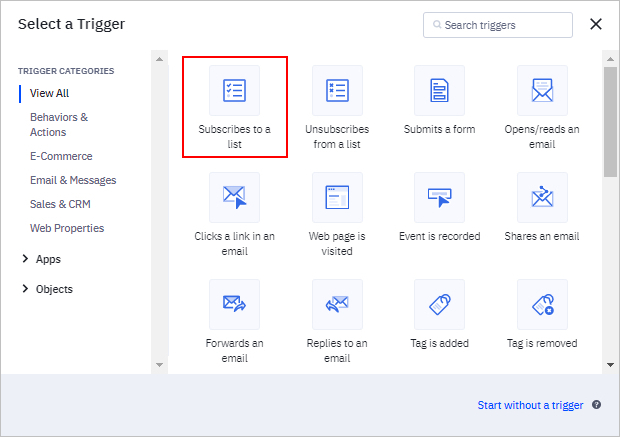 You'll need to set your workflow conditions as required, then click Add Start:
Now you'll be prompted to Add a New Action. In the menu for the add action screen, select CX Apps, then find Send SMS via MessageMedia in the list and click on it: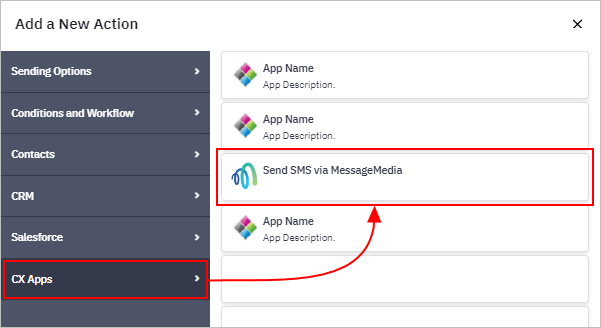 If this is your first time connecting to a MessageMedia account or sub-account, you'll need to create new Basic API Credentials in the Hub and enter them here, then click Connect finalise the configuration: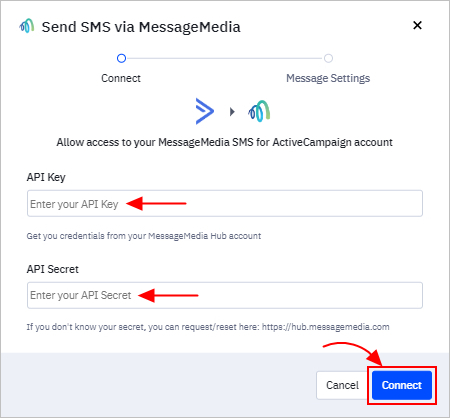 Note - You'll only need to create and enter a new API Key and Secret once for every MessageMedia account or sub-account you want to connect to ActiveCampaign.
If you've already created new API credentials and configured your MessageMedia account/s connections, just click select on the account you want to use for your workflow SMS trigger.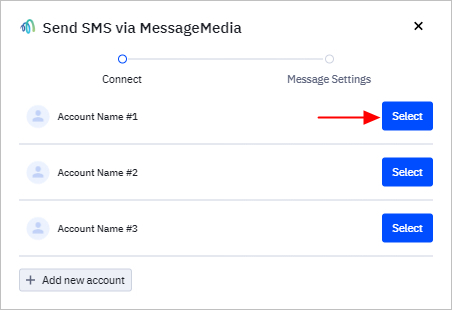 Now that you're ActiveCampaign and MessageMedia accounts are connected and configured, all you have to do is finish building your workflow and you're all set.