If you need to add a new payment method to your account, you can easily do this in the Web Portal.
Please note that you will first need to be logged in under the parent account. You can switch to the parent account by using the account selector at the top of the menu:
1. Start by going to Settings and then Billing:
2. In the "Payment Methods" section click on "New payment method":

3. You can choose to enter either credit card details, or bank account details for direct debit: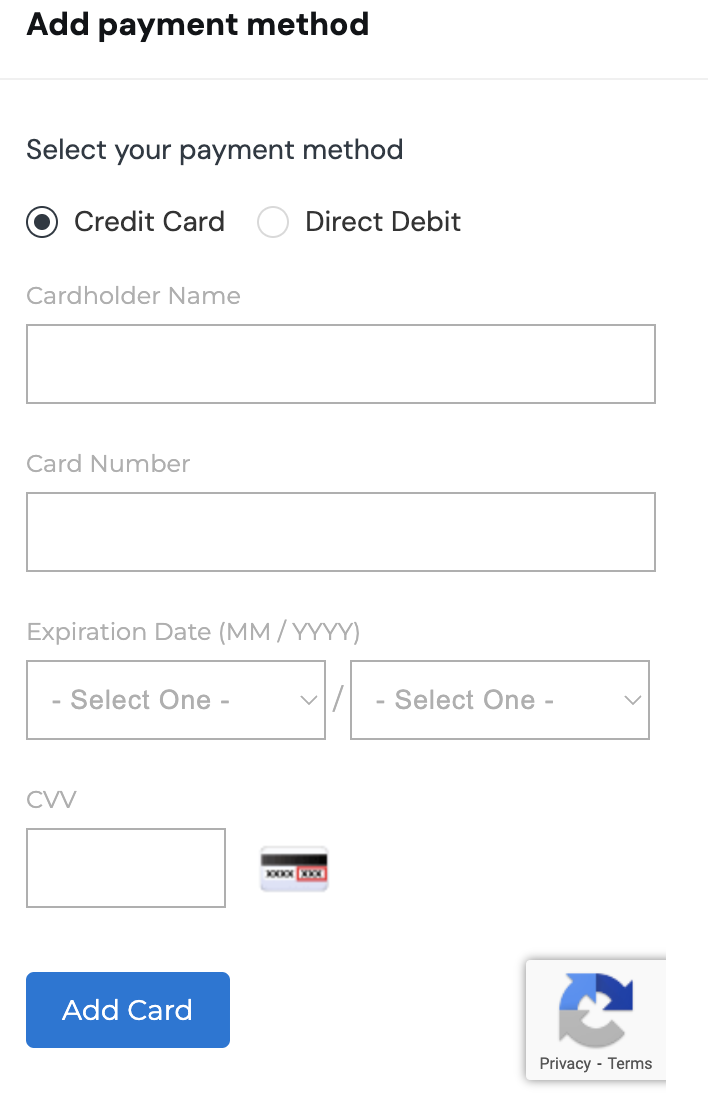 3. Your new payment details will now appear in the "Payment Methods" section. Click on the three dots next to these details and select "Set as Default" if you want this to be your default method of payment.
4. If you want to delete your other, non-default payment details, click on the three dots and select "Delete"
IMPORTANT NOTE:
You cannot delete a card that is set as your default
If you only have one payment method on your account, you can't delete it (it's automatically set as the default and the option to delete it will not be available)
Have more questions about billing and/or payments? Contact our support team.