Your invoice will confirm the invoice total as well as your account balance.
Highlighted in green below is the total charges for the relevant month
Highlighted in red is the total of all your outstanding invoices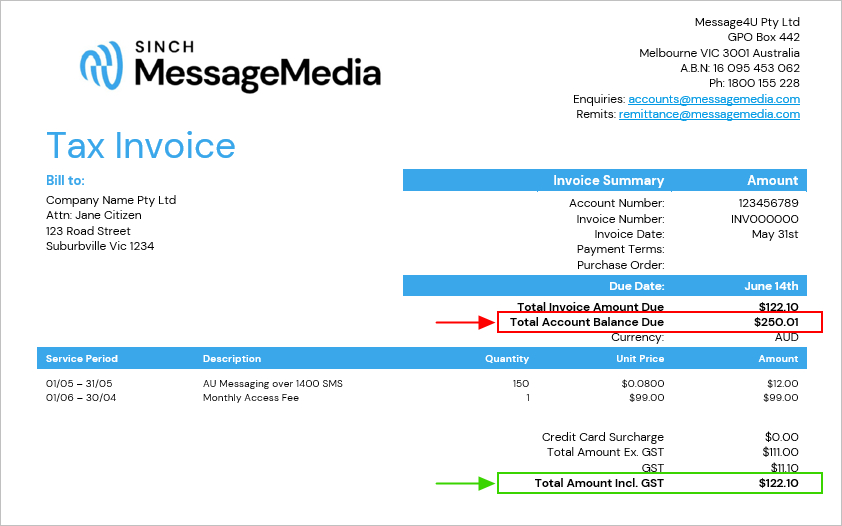 If your account is in credit, the Account Balance will appear in brackets, e.g. ($100.00) to indicate that it's a negative balance. In this case, you do not need to pay anything against this invoice.