Yes. Here's how...
---
1. In the menu, click on the
icon, then select Detailed Report: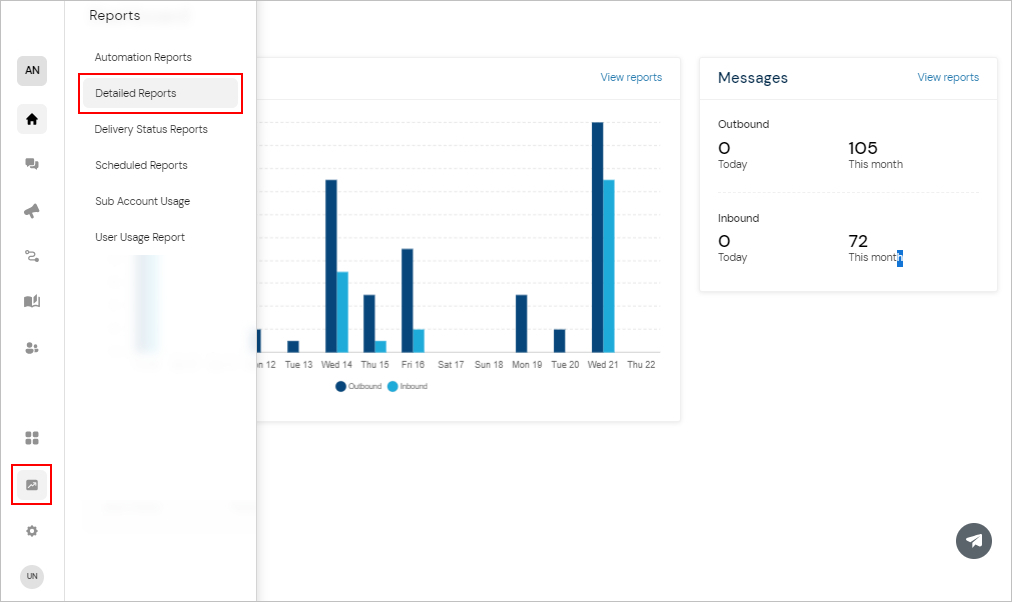 2. Enter the contact name or the number (including the international formatting) into the number field, then click Apply filters.
3. Any messages to and from that number will be displayed in the Sent and Received tables below: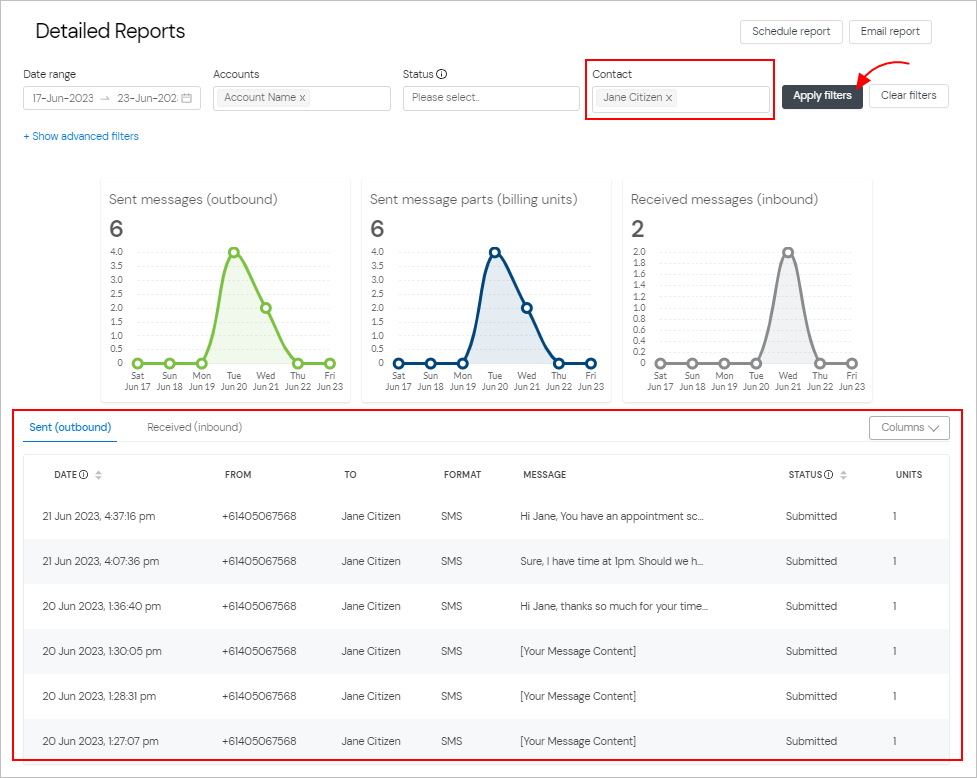 Note - If you can't find the data you're looking, for don't forget to check the date range of the report, as it may not be capturing messages sent to the desired contact.