The default message template option allows you to apply a default template to all outgoing messages. 
For example, you might want a signature applied to all messages so your recipients always know who's communicating with them. The default template will be displayed in the compose section when sending a message. Note at least one template must have been already created before the default message template can be set. To see how to do this, read this article.
Setting a default message template
1. Navigate to Settings > Numbers and Channels and then lick on the Settings tab
2. Click the Edit icon nest to Default message template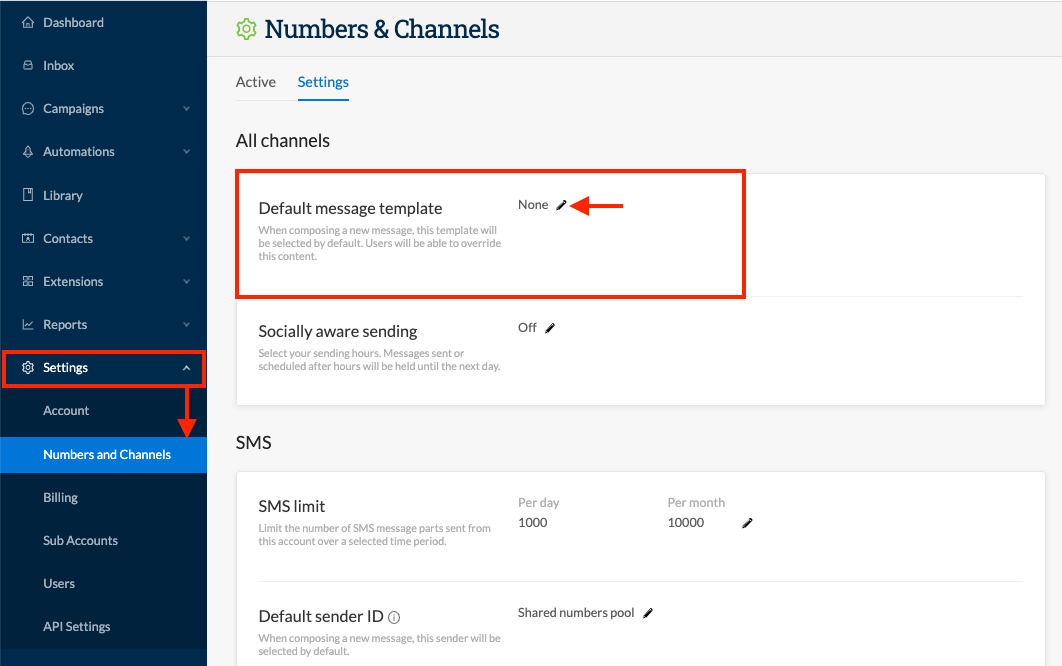 3. Select a template to use from the list of your saved templates
4. Click Save
Note: If there are no templates available, go to Library and create a new template before returning to set it as default. Read this article to learn more.
The default template can be overridden by overwriting in the message content field, or selecting another template when you are composing your message.