The default message template option allows the user to set a default template on all outgoing messages.
For example, a user might want a signature applied to all messages so they don't have to type it each time. When sending a message, the template will automatically load into the message content field and can be easily edited or overwritten if necessary when you're composing your message.
Important - the default message template is selected from the saved items in your template library, so you'll need to create the template first before you can select it from the list otherwise the list will be blank. This article can show you how to create message templates.
---
Setting a Default Message Template
1. In the menu, click on the

icon, then select Numbers & Channels: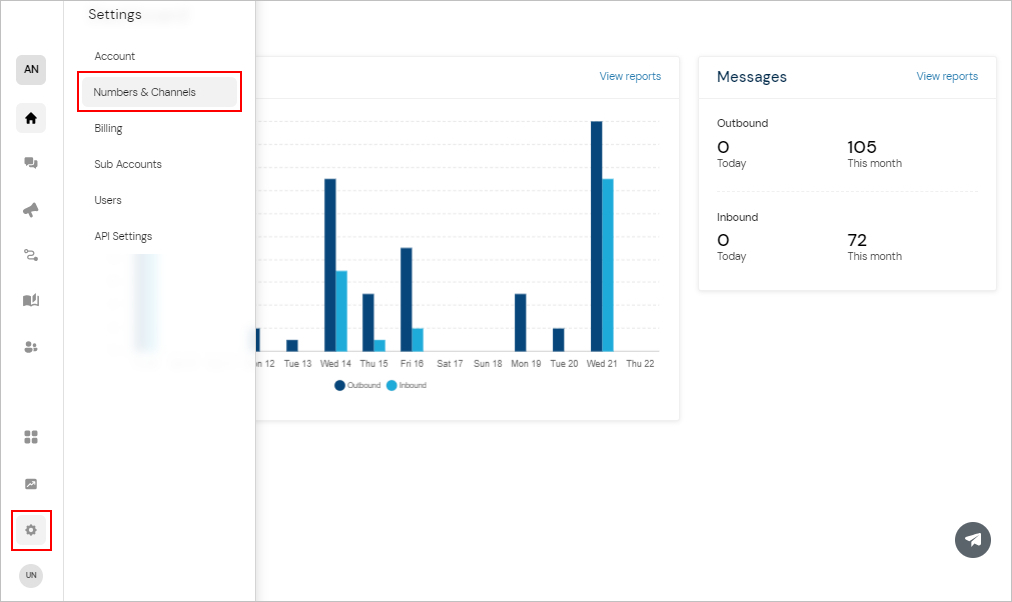 2. Select the Settings tab.
3. Under the All Channels heading, find where it says Default message template and click on the Edit icon: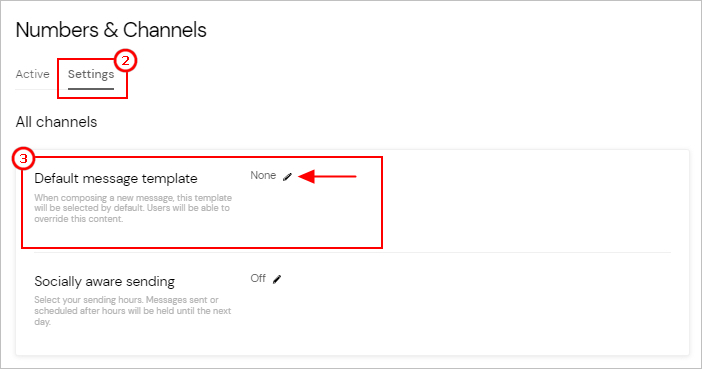 4. Select a template from the list of your saved templates.
5. Now hit Save and you're done: