The Hub offers the ability to activate desktop notifications to alert you in real-time to any incoming messages. The notifications take the form of both an audio and visual alert and can be configured for each individual user based on user preferences.
Important - only users with Advanced or Administrator account permissions can configure desktop notifications, Basic user account permissions won't allow you to configure this setting. Please contact

your account administrator

for assistance.
---
1. To set up notifications, go to the menu and click on the Profile icon, then select Profile: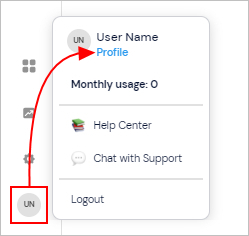 2. Find where it says Inbound message notifications, and check the boxes for the notification options you'd like to activate for the user profile - you can test the notification settings using the Test notification button.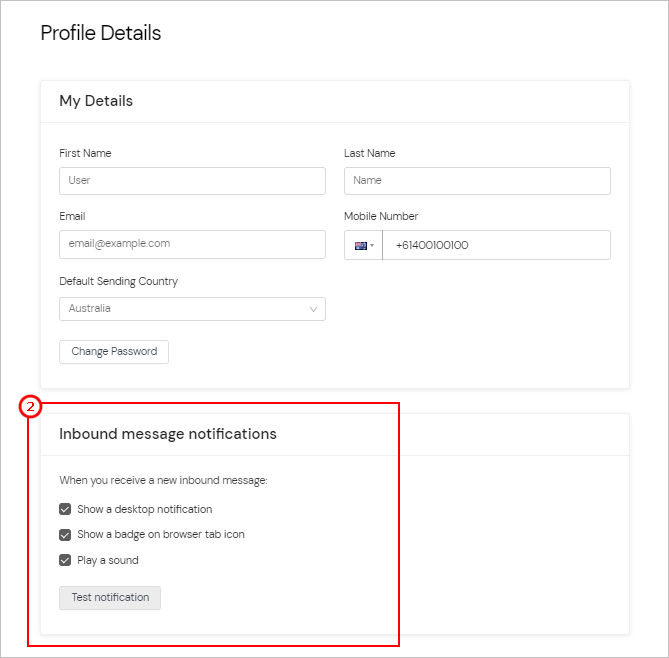 3. Click the Save button on the bottom right to activate the notifications.
Important - for desktop notifications to work, you'll need to make sure that your browser notifications for the Hub's URL are set to Allow. If you're not automatically prompted to do this, you might need to check the notification settings for your internet browser.