Dedicated numbers are an ideal way to create familiarity and loyalty among your recipients. Using a dedicated number means that all of your messages will come from the same number, which your recipients can save so they know who's messaging them. They can also start a conversation by sending an SMS to your dedicated number.
Log into the Hub with an Administrator-level username.
If you wish to provision a new dedicated number for a specific sub-account, switch to that sub-account by selecting it from the drop-down menu in the upper left.
If you have dedicated number functionality enabled on that account, you can now choose a number:
1. Go to Settings > Numbers and Channels and scroll down to Dedicated numbers: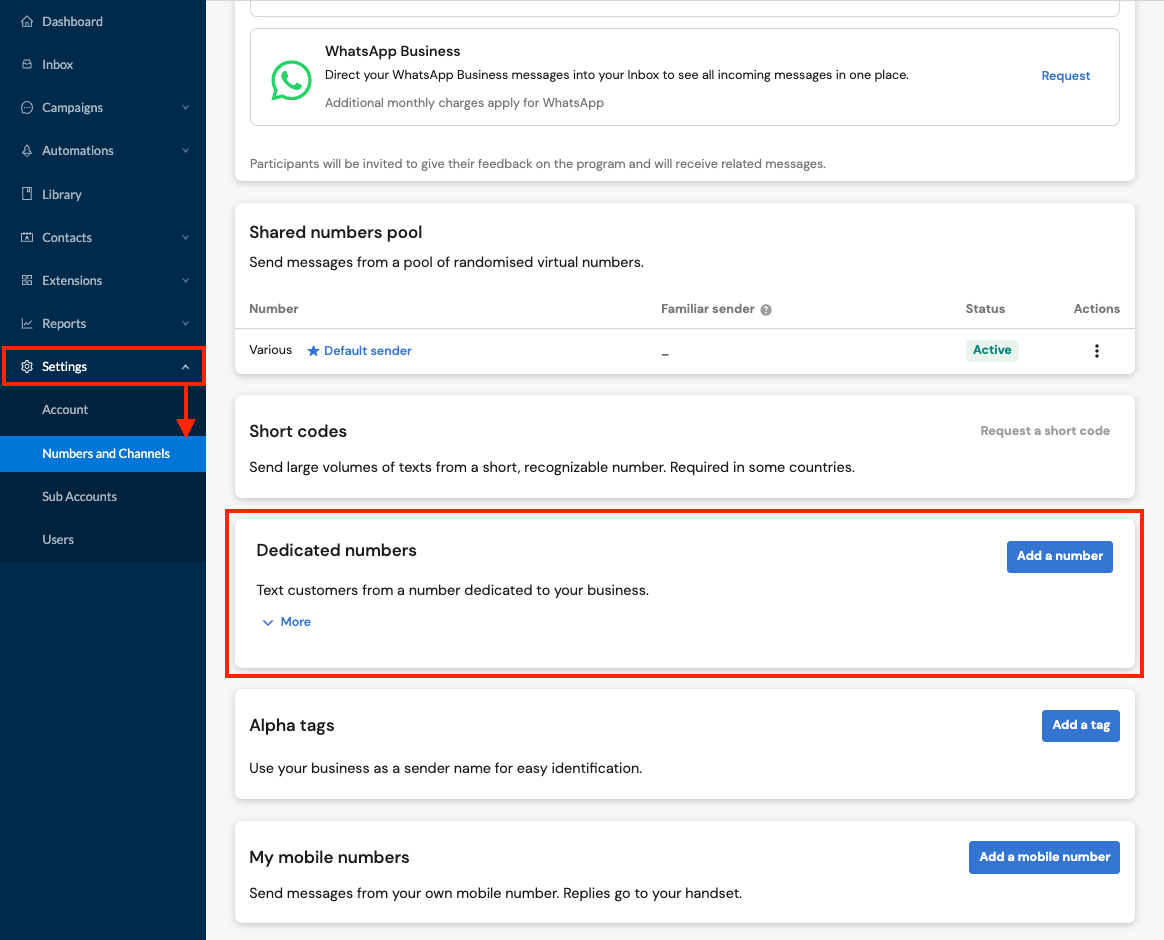 2. Click Add a number:

3. Give your number a nickname for easy reference, and then select the desired country and area code (if applicable). A list of available numbers should then appear - choose the one you want by clicking the radio button in the "Select" column: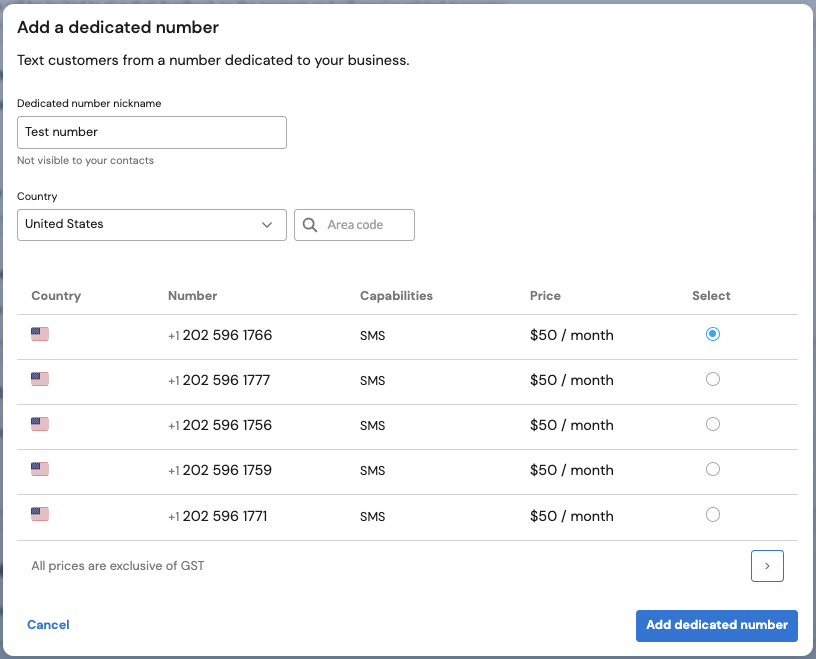 Click Add dedicated number to have your selected number added to you account.
This will automatically allocate the number to your account ready for sending. You can either select your dedicated number in the sender ID field when creating a new message, or you can set it as your default sender ID.
Invoicing
If you are on a post-paid subscription, then dedicated numbers will appear as separate line items on your monthly invoice
If you are using MessageMedia on a pre-paid basis, you will receive monthly invoices for your dedicated number(s)