If you need to translate your message into a different language, you can easily do this straight from the New Campaign message builder using the inbuilt Google Translate button.
---
For example, to translate this appointment reminder into French, just click on the Google Translate button and select from the dropdown menu: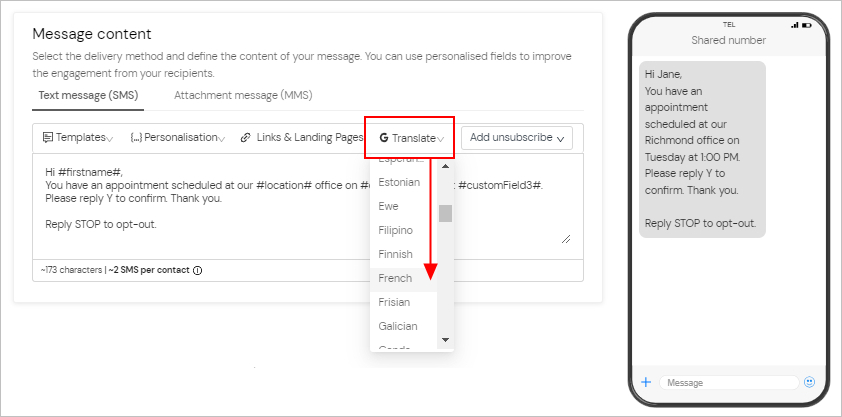 Annnnnnd presto! Your message is now in French. Simple.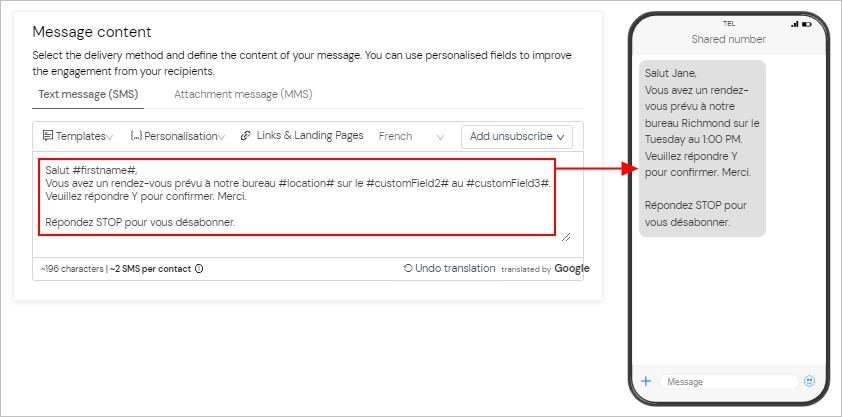 Things to Remember
Different languages employ a wide variety of different sentence structures. For example, in English we would say "the red car" whereas in French we would say "la voiture rouge", or "la macchina rossi" in Italian, which both literally translates to "the car red". While Google Translate can recognise these structural differences in many cases, there are some more complex languages where sentence structure may not translate correctly.
Translating into languages that use UTF-8 character sets (e.g. Chinese, Arabic etc.) will impact the character limit of the message. For more information on character limits, read this article.